Come ben saprete, The Shield of Wrestling nell'ultimo periodo ha subito vari cambiamenti e al nostro palinsesto abbiamo aggiunto moltissimi progetti, arricchendo soprattutto la parte contenente gli editoriali. PerfectTen ha quindi l'obiettivo di portare 10 curiosità scritte su un determinato wrestler proveniente da una qualunque federazione. Ho scelto Sasha Banks per iniziare dato che a parer mio è una delle wrestler con una delle storie più avvincenti alle spalle. Buona lettura!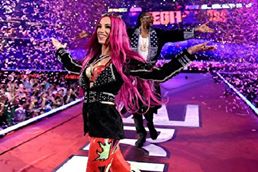 10) La curiosità più risaputa di tutte riguarda sicuramente quella della sua parentela con Snoop Dogg. Difatti, il famoso rapper statunitense è legittimamente il nipote del padre di Sasha, confermando il fatto che i due abbiano legami di sangue.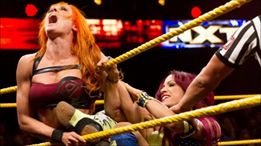 9) Sasha Banks ci ha regalato molti bei match ed ha impreziosito la storia della categoria femminile di NXT, talvolta aiutata dalle sue inseparabili amiche Charlotte Flair, Bayley e Becky Lynch. Proprio con quest'ultima, ad NXT Takeover: Unstoppable, ha messo in piedi un match indimenticabile che Mick Foley ha definito come:"Uno dei match migliori che abbia mai visto".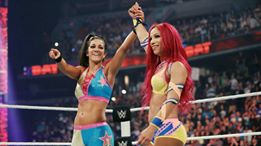 8) Molti non sanno che Il fratello di Sasha, Joshua oltre ad essere un grandissimo estimatore della sorella è anche un grande fan di Bayley, cosa che puntualmente fa "arrabbiare" la natia della California.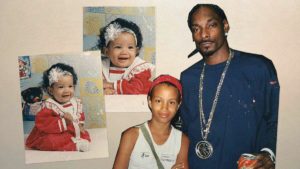 7) Come succede spesso anche oggi, Sasha da piccola veniva presa di mira a causa della sua etnia e della sua capigliatura afro. La Banks ha dichiarato che a volte evitava di prendere il bus al ritorno da scuola, preferendo camminare a piedi.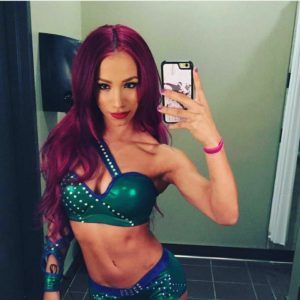 6) Sasha Banks è stata allenata anche da Hanson, ora in forza ad NXT insieme a Rowe, dove formano i War Raiders. L'ex WWE Raw Women's Champion ha dichiarato che gli allenamenti di Hanson erano talmente duri che ogni volta tornava a casa piangendo. Solo dopo anni ha capito che tutti qui sacrifici sono valsi la pena.
5) Shawn Michaels è un grande fan di Sasha Banks: lo stesso HeartBreak Kid, in un'intervista per il ComiBook, dichiarò che Sasha Banks fosse la sua wrestler preferita di sempre.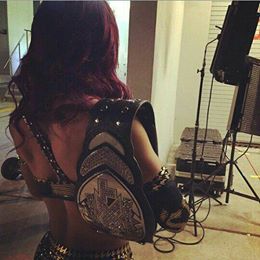 4) Prima di iniziare a studiare e praticare Pro Wrestling, la Bo$$ ha praticato arti marziali miste dopo essere stata ispirata da un dvd diretto da Rob Van Dam. Lei stessa dichiara di avere un discreto background in quell'ambito.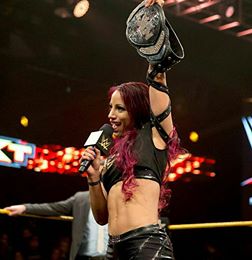 3) È la campionessa più leggera nella storia di NXT: pesando solo 52 kg, si aggiudica la nomea di campionessa meno pesante nell'albo d'oro dell'NXT Women's Championship.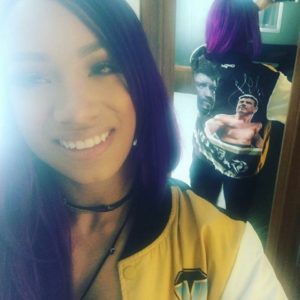 2) Come più volte detto dalla stessa Sasha su vari podcast e giornali, il suo idolo indiscusso è Eddie Guerrero, al quale lei si ispira per ogni cosa. Nel podcast "Talk Is Jericho" diretto appunto da Chris, Sasha ha dichiarato quanto segue:" Il mio sogno è quello di essere Eddie Guerrero al femminile".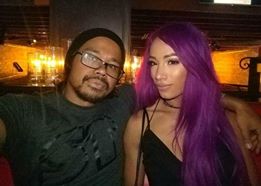 1) Concludiamo la sfilza di curiosità con quest'ultima che stranamente non molti conoscono: Sasha Banks è sposata dall'agosto 2016 con Sarath Ton, ex wrestler e attuale custom designer WWE sotto il nome di "Kid Mikaze".
Si conclude qui il nostro primo appuntamento con PerfectTen, sperando che vi siate divertiti e incuriositi come il sottoscritto s'è divertito a scrivere le sopracitate curiosità sulla Bo$$. Conoscete altri aneddoti su di lei? Fatecelo sapere. Tra l'altro, vi lasciamo anche la possibilità di decidere chi dovrà essere il prossimo soggetto di Perfecten. Alla prossima!