Bentrovati fan di wrestling all'appuntamento musicale del sito,Dirty Hits perciò mettetevi le cuffie e sedetevi comodi.
Ci avviciniamo al weekend di NXT Take Over Chicago 2 e Money in the Bank e per l'occasione dividerò l'appuntamento in due.
NXT TAKE OVER CHICAGO 2
FOZZY – PAINLESS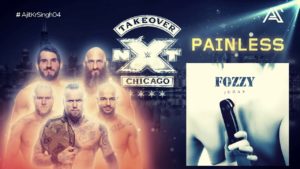 Si rinnova il binomio Fozzy-TakeOver Chicago dopo l'anno scorso con una theme appropriata(l'anno scorso il titolo Judas ci spoilerò il turn di uno dei DIY)
My life trapped in between
A whisper and a scream
A suicide machine of my own making
You let it kill my brain
Like needles in my veins
Consumed in your own grace
There's no escaping
ottima per portare avanti le faide molto combattute e cariche d'odio per l'evento.Nel ritornello Jericho si rivolge ad un qualcuno che si insinua dentro di sé ma redendolo "senza dolore".
HALESTORM – UNCOMFORTABLE
mi è piaciuta di meno.riassunto:faccio ciò che voglio perchè lo voglio e sono "scomoda"
sarebbe ottima come theme song per Nikki Storm e direi che è perfetta per il modo in cui si è inserita nella lotta al titolo femminile
MONEY IN THE BANK:
visto che pure quest'anno hanno tenuto "Money in the bank" di Jim Johnson(che onestamente:fa schifo,l'hanno tenuta troppo e Johnson può fare molto molto meglio)ripercorrerò due theme del passato del PPV:
I FIGHT DRAGONS – MONEY(2010)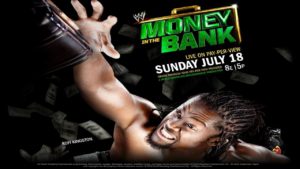 la canzone esalta l'uso del denaro ma in modo critico,un bel concept per MITB che spesso ha trasformato face a heel senza scrupoli che pur di diventare campioni hanno incassato ai momenti più opportuni(CM Punk,Daniel Bryan e Randy Orton)
Sell your soul at cost
Buy the bar another round
Make yourself the boss
bella poi la canzone e bel modo di avviare la serie di PPV MITB
THEO CHINAKA & GRAIG HARDY – CHAMPION(PROMO-2014)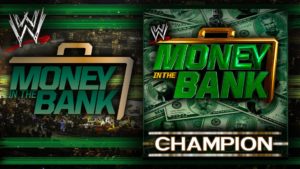 la canzone è stata usata per il promo del PPV,anzi più precisamente per il match per il titolo del mondo.
il testo ripercorre le fatiche e i sacrifici per arrivare a essere campioni.
per Dirty Hits è tutto,e come disse Jim Carrey 20 anni fa nel Truman Show: "se non dovessimo rivederci buon pomeriggio buona sera e buona notte!"