Benvenuti a Dirty Hits-Backlash edition
oggi porterò 4 theme song del ppv che da sempre segna un seguito di Wrestlemania
1)CHAMPION by BARNS COURTNEY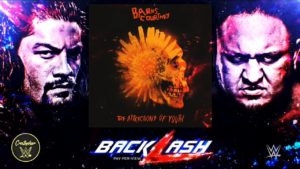 la theme dell'odierna edizione spiega molto bene il concetto di "rivincita di Wrestlemania".
se la prima strofa è il risveglio il ritornello è emblematico
"sono un campione
posso perdere ma mi rialzerò
bruciando la giungla fino alla fine,mi rialzerò"
ottima per chi come Shinsuke Nakamura e Roman Reigns deve riscattarsi da una bruciante sconfitta ma anche AJ Styles che nelle settimane successive a 'Mania è stato colpito a tradimento.
3)STRONGER by THROUGH FIRE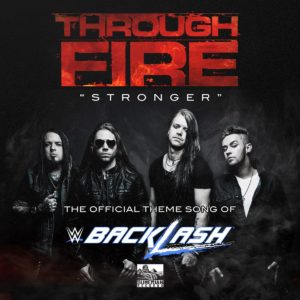 stavolta Backlash va dopo Summer Slam ma il concept rimane lo stesso.
Anche qui la theme riprende un mood simile(anche se mi piace molto di più)
"Fuck that, I don't need that
You will never define me
Fuck that, I don't need that
You will never complete me
Fuck that, I don't need that
You will never control me
Fuck that, I don't need that
You will never break me down

I can't believe in you any longer (any longer)
I am stronger
I can't believe in"
vado per la mia strada,non ho bisogno di nessuno e sono forte.
Mi ricorda molto l'AJ Styles di quel periodo dalla faida con Cena a SD fino alla rincorsa titolata.
Riascoltandola mi viene in mente la redemption di Dolph Ziggler e la vittoria titolata di Becky Lynch
3)THERE AND BACK AGAIN by DAUGHTRY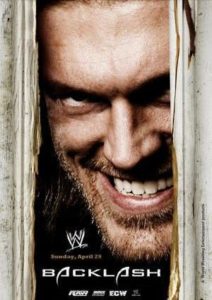 È il 2007,11 anni fa avevamo il primo ppv a più roster dalla Brand Extension.
Le faide di rivincita vedono Batista e Undertaker per il titolo mondiale e Cena contro Edge,Shawn Micheals e Triple H.
"Posalo, amico mio
Chiudi gli occhi, inspira
E ti prenderò
Andata e ritorno di nuovo"
un ritornello accattivante per prepararsi a quello che sarà un ppv pieno di azione animato dalle rivincite pure tra MVP e Chris Benoit e Vince McMhaon e Bobby Lashley
4)STRONGER by TRUST COMPANY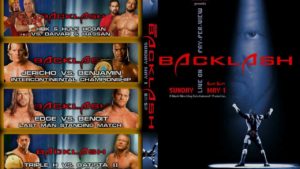 è il 2005,Batista e Triple H si contendono il titolo mondiale e Hulk Hogan torna per aiutare Shawn Micheals contro Daivari & Muhammad Assan.
"I'll push you closer to the ground
Cause you're the one that's going down

And I am, stronger now
Since you crawled away
You're so far away"
anche qui la filosofia non cambia e la WWE è stata intelligente a trovare la giusta theme per preparare il fan all'odio e alle rivincite del ppv.
L'edizione di Dirty Hits dedicata a Backlash, il PPV che ci attende questa notte, termina qua! Appuntamento al mese prossimo