Carissimi lettori di The Shield of Wrestling, alla tastiera c'è il vostro Phoenix pronto a regalarvi un'altra pillola relativa al nostro sport-spettacolo preferito. Buona lettura!
Pills of Wrestling – Burning Spirit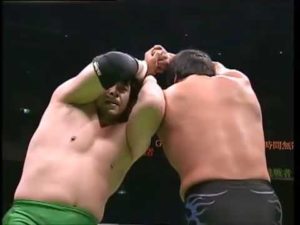 TLC è decisamente troppo lontano ed è per questo che oggi migreremo in oriente, con una pillola inerente alla NOAH.
3 marzo 2003, Budokan-Hall di Tokyo, Giappone. La Pro Wrestling NOAH tiene l'evento "Navigation for Evolution" dove, nel main event, offre un classico incontro fra amici/rivali. Almeno così pensavano i fan dell'epoca, che già innumerevoli volte avevano assistito a questa battaglia. Ma quella volta non fu così e due grandi eventi rivoluzionario, incontrovertibilmente, l'intera storia di questa disciplina. Kenta Kobashi e Mitsuharu Misawa, in poco più di trenta minuti, misero in piedi il match che ancora oggi viene considerato il migliore mai realizzato. Non solo questo incontro regalò una dimostrazione di wrestling nel suo stato più puro, ma vide l'inizio del miglior regno – a parer mio – che il mondo abbia mai visto.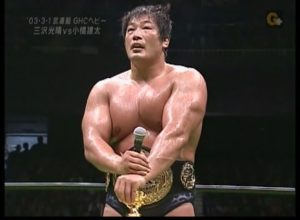 Vi lascio qui il link per recuperare la storia completa, ovviamente raccontata a cura del sottoscritto.
E anche questo appuntamento di Pills of Wrestling giunge al termine. Spero di aver addolcito la vostra giornata con una pillola decisamente dolce. Have a nice day!