Benvenuti cari lettori di The Shield Of Wrestling alla Preview di RAW ad Austin, a solo 4 giorni dalla disputa del PPV Super ShowDown
 LESNAR INCASSA LA VALIGETTA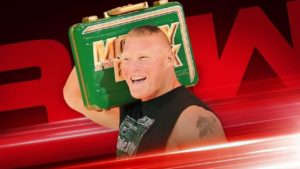 A poche ore dalla disputa di Monday Night RAW, Paul Heyman ha lanciato la notizia bomba che nessuno si sarebbe mai aspettato: Brock Lesnar incasserà la valigetta del Money In The Bank e sfiderà Seth Rollins per il titolo universale. Tuttavia, dopo i recenti comportamenti basati tra l'ironia e la comicità, la Bestia sfiderà davvero The Architect? Oppure sarà un altro dei suoi falsi allarmi, come quello dell'ultima puntata?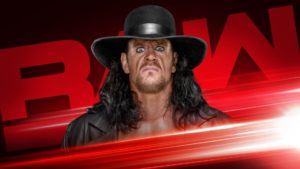 Dopo mesi di assenza, a RAW dovrebbe compiere il suo ritorno The Undertaker, che tra 4 giorni se la dovrà vedere contro Goldberg in un match completamente inedito per il bechino. Quale messaggio riferirà all'ex campione universale in vista del suo incontro di Super ShowDown?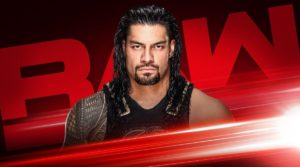 Dopo quanto accaduto 7 giorni fa, la dirigenza WWE ha ufficializzato un 3 Vs 3 Match nella serata di Austin, dove Roman Reigns, assieme ai suoi cugini gli Usos, se la dovrà vedere con il team formato da Drew McIntyre e dai Revival, mentre Shane McMahon resterà a guardare, ma sarà pronto ad intervenire. Chi tra il Big Dog e l'atleta scozzese riuscirà ad ottenere un piccolo vantaggio a pochi giorni dall'evento in Arabia?
 UNITED STATES CHAMPIONSHIP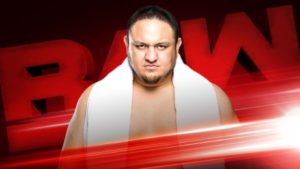 Nell'ultima settimana, il campione US Rey Mysterio non si è presentato a RAW a causa dell'infortunio subito a Money In The Bank. Samoa Joe ha ribadito come nel caso il folletto di San Diego dovesse mancare nuovamente la puntata dello show rosso, dovrà rendere vacante la cintura e restituirla proprio al samoano. Il piccolo messicano riuscirà a presentarsi questa sera? O dovrà dire addio all'United States Championship?
Dopo l'ultima settimana di wrestling, la campionessa di RAW Becky Lynch non ha ancora una sfidante per la cintura. Nel frattempo Lacey Evans, una delle papabili per l'incontro titolato, ha litigato anche con Charlotte Flair a SmackDown, creando ancora più confusione nell'intera divisione femminile. Quali sviluppi ci saranno nella serata di Austin?