Benvenuti cari lettori alla Preview di Monday Night RAW, presentato dal solito Beppe "HBK" Ieno, che si svolgerà alla U.S. Bank Arena di Cincinnati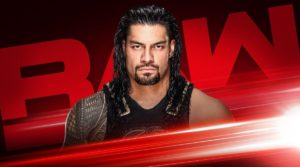 Negli ultimi giorni Roman Reigns ha fatto sapere sui social come abbia ancora delle questioni aperte nello show rosso, nonostante sia stato spostato a SmackDown nell'ultimo Shake Up. Inoltre, il Big Dog apparirà subito ad inizio serata, per parlare al WWE Universe. Cosa avrà da dire il samoano? Con quale atleta del main roster ha dei conti in sospeso?
 MONEY IN THE BANK LADDER MATCH MASCHILE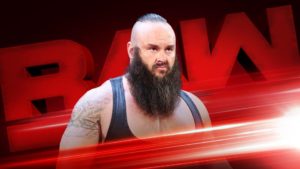 Nell'ultima puntata di RAW, Alexa Bliss ha selezionato i 4 atleti dello show rosso che faranno parte del Money In The Bank Ladder Match, in programma il prossimo 19 Maggio. I nomi dei lottatori sono: Drew McIntyre, Baron Corbin, Ricochet e il vincitore dell'ultima edizione Braun Strowman. Sempre 7 giorni fa, tutti i partecipanti dell'incontro con la valigetta si sono scontrati in un Tag Team Match, dove a prevalere sono stati il duo composto dal "Mostro che cammina tra gli uomini" e l'ex compagno di coppia di Aleister Black. Cosa accadrà questa settimana? Strowman, dopo aver trionfato a WrestleMania 35, è ancora il favorito principale per la vittoria finale?
La scorsa settimana si è tenuta la firma del contratto, che ha ufficializzato lo scontro per il titolo universale a Money In The Bank tra il campione Seth Rollins e lo sfidante AJ Styles, con quest'ultimo che si è preso un grande vantaggio, stendendo il suo rivale addirittura contro il tavolo grazie alla Phenomenal Forearm. Dopo quanto accaduto nell'ultimo RAW, come replicherà il Kingslayer?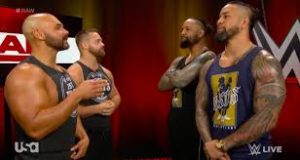 Nell'ultima puntata, gli Usos hanno umiliato i Revival mostrando un filmato piuttosto bizzarro al WWE Universe, causando le ire degli ex-campioni di coppia; inoltre, il duo composto da Scott Dawson e Dash Wilder, non è riuscito a riconquistare le cinture, perdendo in maniera rocambolesca contro Zack Ryder e Curt Hawkins. Quali sviluppi potrà prendere questa rivalità? I 2 team si sfideranno già stasera? Che ruolo avranno gli attuali campioni tag team?
Uno dei risultati più sorprendenti dell'ultima settimana è stata la vittoria di rapina di Rey Mysterio, che ha sconfitto in pochi minuti il campione degli Stati Uniti Samoa Joe, prendendosi una bella rivincita dopo la brutta caduta di WrestleMania 35. L'atleta mascherato pretenderà un nuovo re-match titolato contro il samoano?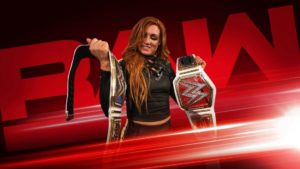 La situazione tra la doppia campionessa Becky Lynch e la sua sfidante Lacey Evans si sta facendo sempre più incandescente, con le 2 atlete che sono venute alle mani nell'ultima puntata e sono state bloccate dagli arbitri, non senza qualche problema. Cosa accadrà nuovamente stasera, a 13 giorni dalla disputa di Money In The Bank?