Benvenuti cari lettori di The Shield Of Wrestling con la Preview del RAW post-WrestleMania 35, realizzata da Beppe "HBK" Ieno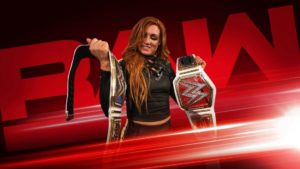 Nella serata di WrestleMania 35 si è scritta la storia, soprattutto grazie al primo main event femminile, dove a trionfare è stata Becky Lynch, che ha conquistato sia il titolo di RAW, sia quello di SmackDown, nonostante un finale tutt'altro che brillante. La nuova campionessa stasera sarà presente allo show rosso: cosa avrà da dire l'irlandese?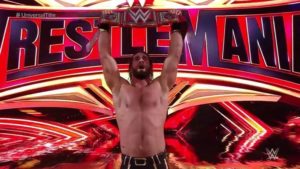 Una delle soprese della serata del MetLife è stata l'inaspettata vittoria di Seth Rollins che, dopo aver sconfitto Brock Lesnar, ha conquistato la cintura universale ed è diventato un 3 volte campione del mondo. Lo stesso Kingslayer, al termine dell'evento, ha voluto sottolineare come vorrà onorare il titolo massimo, dimostrando di essere un campione combattivo. Chi accetterà la sfida di Rollins? Ci sarà una Open Challenge?
 REIGNS VS MCINTYRE, ATTO SECONDO?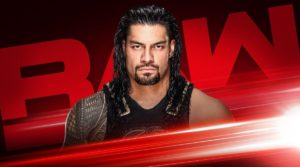 A WrestleMania 35, Roman Reigns è riuscito ad avere la meglio su Drew McIntyre, ottenendo una grande vittoria. Tuttavia, lo scozzese ha tenuto botta al Big Dog e non è escluso come l'ex compagno di tag di Dolph Ziggler possa avanzare le pretese per un possibile re-match.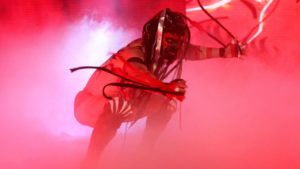 Allo Showcase of Immortals, Finn Balor, in versione demone, è riuscito a tornare campione intercontinentale, battendo Bobby Lashley in un match dal minutaggio non proprio elevato. Con la vittoria del Demon King, per l'Intercontinental Championship potrebbe esserci una lunga lista di pretendenti. Chi sarà il prossimo sfidante dell'irlandese?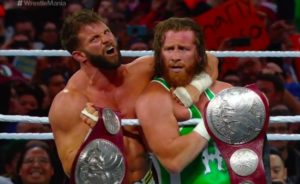 A WrestleMania 35 si è consumato il miracolo sportivo di Curt Hawkins: egli, assieme a Zack Ryder, non solo ha messo fine alla sua streak di sconfitte, ma è diventato il nuovo campione di coppia di RAW, sconfiggendo i Revival. Come partirà il regno degli ex-aiutanti di Edge? Gli ex-campioni pretenderanno un rivincita già stasera?