RAW Preview 13-01-2020 | Ecco la Preview dello show rosso che si svolgerà nella Rupp Arena di Lexington
Ecco i possibili scenari della nuova puntata di Monday Night RAW, che precede di due settimane la disputa della Royal Rumble!
Potete trovare tutte le Previews e tutti i nostri contenuti anche sulla nostra app. SCARICALA QUI!
Dopo diversi settimane di punzecchiature, con in mezzo addirittura un matrimonio terminato tra la confusione generale, Bobby Lashley ha lanciato la sfida a Rusev nell'ultimo RAW, con il bruto bulgaro che ha accettato senza esitazioni; i due si affronteranno nella puntata di domani sera, dopo che l'atleta di colore era riuscito a prevalere a TLC. Chi vincerà l'attesissima sfida? Quali ruoli svolgeranno all'interno della battaglia Lana e Liv Morgan?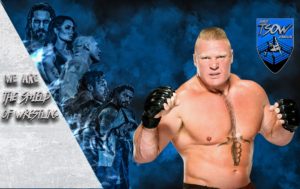 Dopo l'annuncio di settimana scorsa, il campione WWE Brock Lesnar tornerà in azione anche nella puntata di RAW di domani sera, con The Beast e il suo avvocato Paul Heyman che intendono lanciare nuovamente la sfida all'interno della rissa reale a 30 uomini, che si svolgerà tra due settimane. Che cosa combinerà l'attuale detentore del WWE Championship nella Rupp Arena?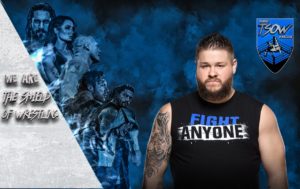 Nell'ultima edizione di RAW, il match 3 Vs 3, dove ha visto protagonisti da un lato Kevin Owens, Samoa Joe e Big Show, dall'altro Seth Rollins e gli AOP, è terminato in squalifica. Per questo motivo la federazione ha deciso di confermare l'incontro anche nella puntata di domani, ma essa presenterà una prima volta nella storia dato che la battaglia sarà un Fistfight Match. Quali regole nasconderà questa misteriosa stipulazione? Quale dei due team riuscirà ad ottenere la vittoria?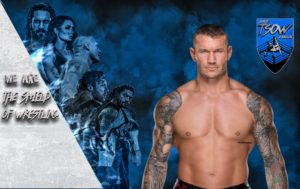 Nella serata di domani sono stati sanciti altri due incontri interessanti, che si sono già svolti nelle settimane precedenti: la prima sfida riguarda quella tra Buddy Murphy e Aleister Black, con quest'ultimo che ha sempre vinto i confronti diretti con l'australiano ed è intenzionato a ripetersi di nuovo per arrivare alla Rumble in ottime condizioni; la seconda invece vedrà opporsi AJ Styles e Randy Orton, con il Phenomenal One che nell'ultima puntata ha stuzzicato non poco The Viper. Chi avrà la meglio a due settimane dal primo PPV dell'anno?
E con questo si conclude la nostra RAW Preview 13-01-2020
Scopri tutte le nostre Preview
Se volete far parte della nostra community entrate nel gruppo Telegram