Benvenuti cari lettori alla Preview di Monay Night RAW, in programma a Kansans City, presentata dall'immancabile Beppe "HBK" Ieno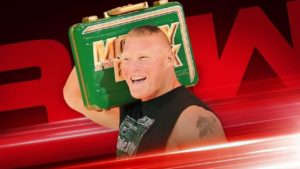 Dopo aver vinto la valigetta del Money In The Bank 8 giorni fa, Brock Lesnar, tramite il suo avvocato Paul Heyman, ha fatto sapere che nella puntata odierna di RAW sceglierà il campione da sfidare in un match titolato già nel prossimo PPV, ovvero Super ShowDown. Con chi se la vedrà The Beast? Ci sarà la rivincita con Seth Rollins? Oppure se la dovrà vedere in un inedito scontro con Kofi Kingston?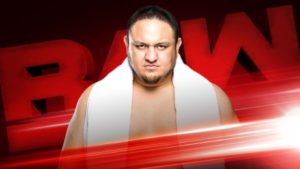 Nell'ultima puntata, Samoa Joe ha confermato tramite un promo l'infortunio di Rey Mysterio durante il match di Money In The Bank, dove il messicano si è laureato nuovo campione degli Stati Uniti in modo piuttosto controverso. Il samoano ha chiesto un re-match titolato ma, nel caso il folletto di San Diego non riuscisse a recuperare, otterrà nuovamente la cintura US. Cosa deciderà Rey Mysterio? Lascerà la cintura vacante o la difenderà lo stesso?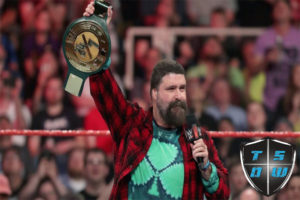 7 giorni fa Mick Foley ha introdotto la nuova cintura, ovvero il 24/7 Championship, che ha già cambiato 3 possessori: Titus O'Neil, Robert Roode e R-Truth. Quest'ultimo è riuscito a mantenere il titolo anche a SmackDown, evitando di essere schienato. Riuscirà l'atleta di colore a restare campione? O avremo delle grosse sorprese?
Dopo quanto accaduto a Money In The Bank, Becky Lynch è rimasta solamente campionessa di RAW, mentre la cintura di SmackDown è finita tra le braccia di Bayley. Al momento, The Man non ha ancora una sfidante per il titolo, nonostante gli screzi con Lacey Evans non sembrano placarsi minimamente. Ci sarà un re-match tra le 2 ragazze? Oppure l'irlandese se la dovrà vedere con una nuova rivale?