Benvenuti anzi bentornati lettori di The Shield Of Wrestling. Io sono Davide Cannilla e, come ieri per RAW,oggi analizzeremo i punti più importanti per Smackdown Live! Iniziamo subito!
Here's what's on deck for the final #SmackDownLive before #MITB, TOMORROW at 8/7c on @USA_Network! pic.twitter.com/G807XClkCN

— WWE (@WWE) May 14, 2019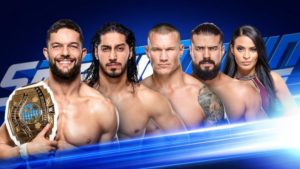 Come ormai annunciato da qualche giorno i quattro partecipanti del Money In The Bank maschili di SmackDown Live si scontreranno in un Fatal Four Way. Importante la vittoria in questo match, che porterebbe un vantaggio psicologico in vista del PPV.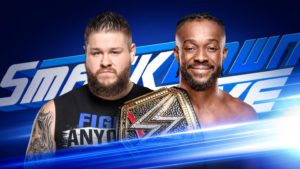 Kevin Owens ha ufficialmente invitato Kofi Kingston al suo settimanale Talk Show. Tutt'ora però non si sa se questo invito è stato accettato dal campione WWE e dunque staremo a vedere con ansia. Faccia a faccia in arrivo?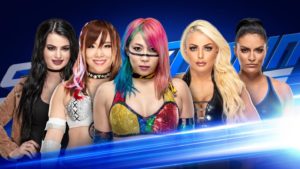 È stato annunciato tramite il sito della federazione che stanotte a SmackDown Live si terrà anche un tag team match tra le due del Fire & Desire ed il nuovo team formato da Paige: Asuka e Kairi Sane. Come influenzerà Paige a confronto delle sue ex amiche, e come si comporterà con il suo pubblico di casa?
England I'm home. You ready for #SmackdownLive in London orrrr?! 🇬🇧

— PAIGE (@RealPaigeWWE) May 14, 2019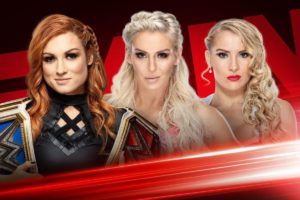 A RAW abbiamo assistito a come le due sfidanti di Becky "2 Belts" Lynch per Money In The Bank abbiano avuto la meglio durante la doppia firma del contratto. La Lass Kicker cercherà probabilmente vendetta all'interno dello show blu e vedremo in che modo.
God help the one who tries to sperate The Man from her twins. pic.twitter.com/BYRgnwxor1

— The Man (@BeckyLynchWWE) May 12, 2019
Anche questa settimana, come le altre, i punti di interesse per SmackDown Live sono davvero pochi ma intriganti. Oltre a questi saremo anche curiosi di vedere come continueranno i nuovi campioni di coppia, e voi a cosa siete interessati? Fatto sta che da noi oggi è tutto, vi ricordo di seguire il nostro report…ALLA PROSSIMA!