Carissimi lettori di The Shield of Wrestling, alla tastiera c'è il vicedirettore, Ciro "Phoenix" pronto a fare un quadro generale di ciò che ci aspetta nell'odierna puntata di Smackdown Live. Buona lettura!
•THE EMPRESS OF TOMORROW!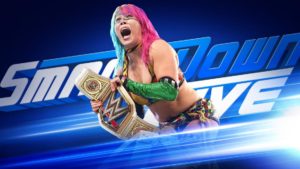 Asuka, seppur con un "piccolo" assist da parte di Ronda Rousey, si è laureata nuova Smackdown Live Women's Champion al termine di un Ladder Match molto discusso. La nipponica, proprio questa sera, terrà la sua meritata celebrazione e darà inizio all'impero tanto sudato.
•WHO CAN STOP THE BAR?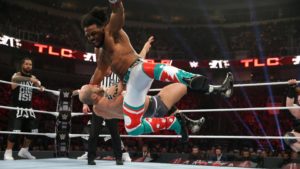 TLC è stato il palcoscenico di un'altra delle consacrazioni del team formato da Sheamus e Cesaro. Il duo ha sbaragliato – ancora una volta – la concorrenza, riuscendo ad imporsi sugli avversari che non erano di certo novellini. Si attendono sviluppi per dei papabili avversari in vista di Royal Rumble.
•REGRETS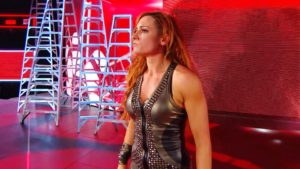 Becky Lynch e Charlotte Flair sono state vittime di una vendetta molto cinica firmata "Ronda Rousey". L'irlandese è orfana del suo titolo e l'ex campionessa di Raw del suo orgoglio. Questa potrebbe essere una delle puntate più significative a livello narrativo per quanto riguarda il da farsi per Wrestlemania.
Questi sono i punti più importanti da tenere d'occhio. Io, come di consueto, vi dò appuntamento a questa notte con il nostro report in diretta. Have a nice day!