Carissimi lettori di The Shield of Wrestling, buon Natale! Anche durante le festività il vostro sito d'informazione preferito non si ferma e vi propone la preview dell'ultima puntata di Smackdown Live per quanto riguarda il 2018. Alla tastiera c'è il vicedirettore, Ciro "Phoenix" Gallotti  Buona lettura!
•UNITED STATES CHAMPIONSHIP MATCH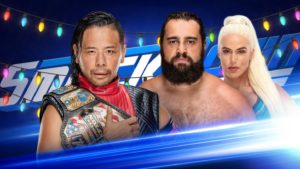 Il 25 dicembre non solo si festeggia il Natale, ma anche il Rusev Day e il compleanno dello stesso bulgaro. La WWE ha deciso di ufficializzare un match valevole per il titolo degli Stati Uniti "detenuto da Shinsuke Nakamura" proprio per l'ultima puntata dell'anno. Che sia l'occasione buona per il marito di Lana di diventare un tre volte United States Champion? Staremo a vedere.
•BAD BLOOD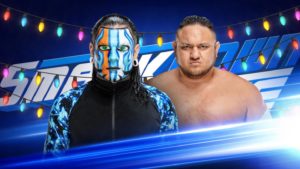 Dopo gli innumerevoli teatrini e segmenti denigratori, questa notte riusciremo finalmente a vedere cosa sanno fare Samoa Joe e Jeff Hardy messi uno contro l'altro. L'unica cosa certa è che questo feud potrebbe essere trasportato fino alla Royal Rumble.
•COUPLE GOALS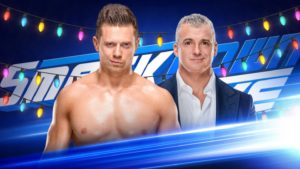 In seguito alle vicissitudini di Crown Jewel, Shane McMahon e The Miz sono diventati sempre più amici, fino a diventare un vero e proprio tag team. Nell'ultimo MizTv di quest'anno vedremo Shane O'Mac come ospite speciale e magari ci verrà fatto capire qualcosa in più su questa bizzarra situazione.
•C H A O S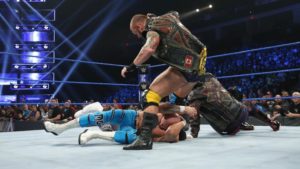 Dopo un lunghissimo periodo fuori dai radar la SAni†Y è tornata all'attacco più forte di prima. Killian Dain e Alexander Wolfe, capitanati da Eric Young, daranno filo da torcere ad una categoria tag team che ormai sembrava pendere solo da un Gotha ben selezionato. Mischiare le carte in tavola è stato un toccasana; si attendo sviluppi per dare un vero e proprio giudizio.
Questi sono i punti più importanti da tenere d'occhio in vista della puntata. Io vi rinnovo gli auguri natalizi e vi dò appuntamento a 'sta notte, con tutti gli aggiornamenti sullo show blu. Have a nice day!