3) Evolution Vs The Shield – Six Man Tag Match – Extreme Rules 2014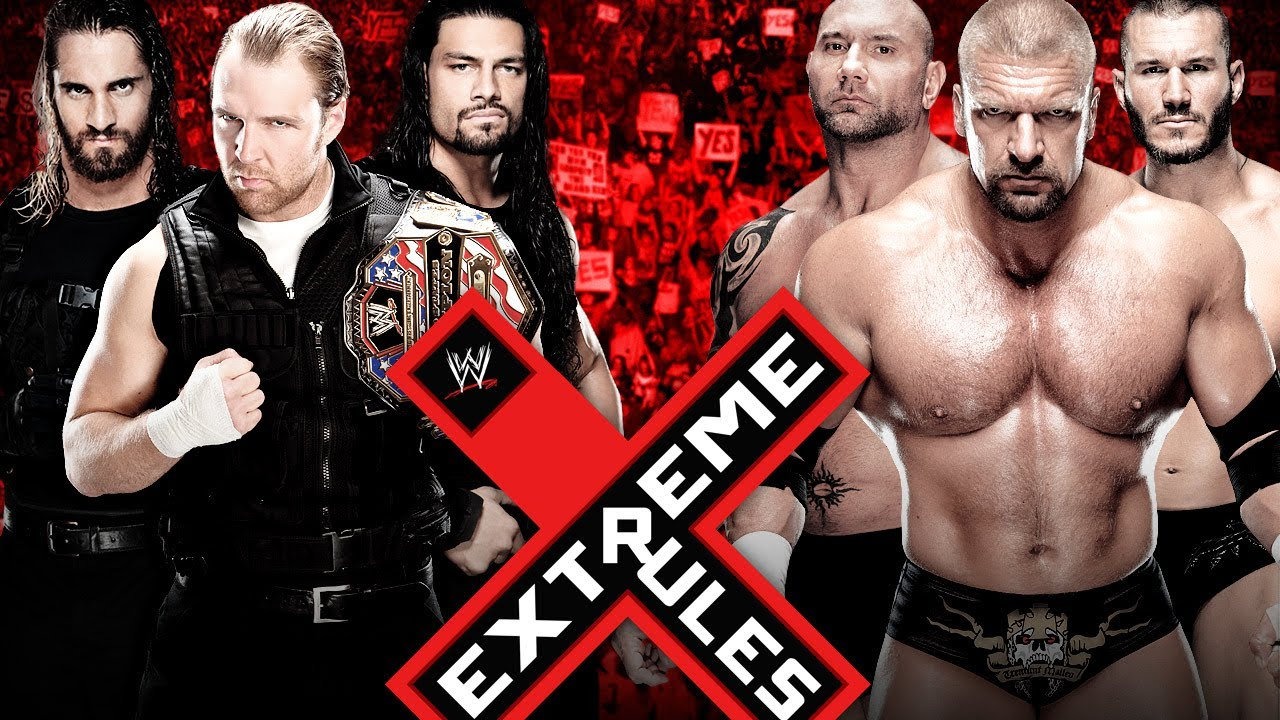 Il primo scontro tra L'evolution e The Shield è stato un esempio magistrale di come uno scontro tra vecchia e nuova generazione vada gestito.
Sicuramente un dream match che in molti aspettavano, la fantasia dei fan mista ad un ottimo booking sono riusciti a soddisfare ampiamente l'hype e le aspettative, consacrando definitivamente lo shield e proiettandoli in singolo dritti nello scenario del main event.
2)Sheamus Vs Daniel Bryan – 2 out of 3 falls – Extreme Rules 2012

Un mese prima di questo match, Sheamus sconfisse Daniel Bryan in appena 18 secondi, creando un malcontento generale nei fan, in quanto si aspettavano quantomeno un match vero e proprio. Il malcontento si risolse un mese dopo, in un 2 out of 3 falls match, uno dei migliori match sia della storia di extreme rules, sia per i singoli lottatori coinvolti.
Il match ha avuto tutte le caratteristiche necessarie per essere considerato un vero e proprio capolavoro, da fasi di brawling a passaggi più tecnici al tappeto, riuscendo a raccontare allo stesso tempo una grande storia.