Bentornati in una nuova Top5. Se settimana scorsa ho stilato la lista dei 5 migliori match di Summerslam, oggi tocca al rovescio della medaglia. Bando alle ciance e iniziamo!
#5 Undertaker vs. Kama – Summerslam 1995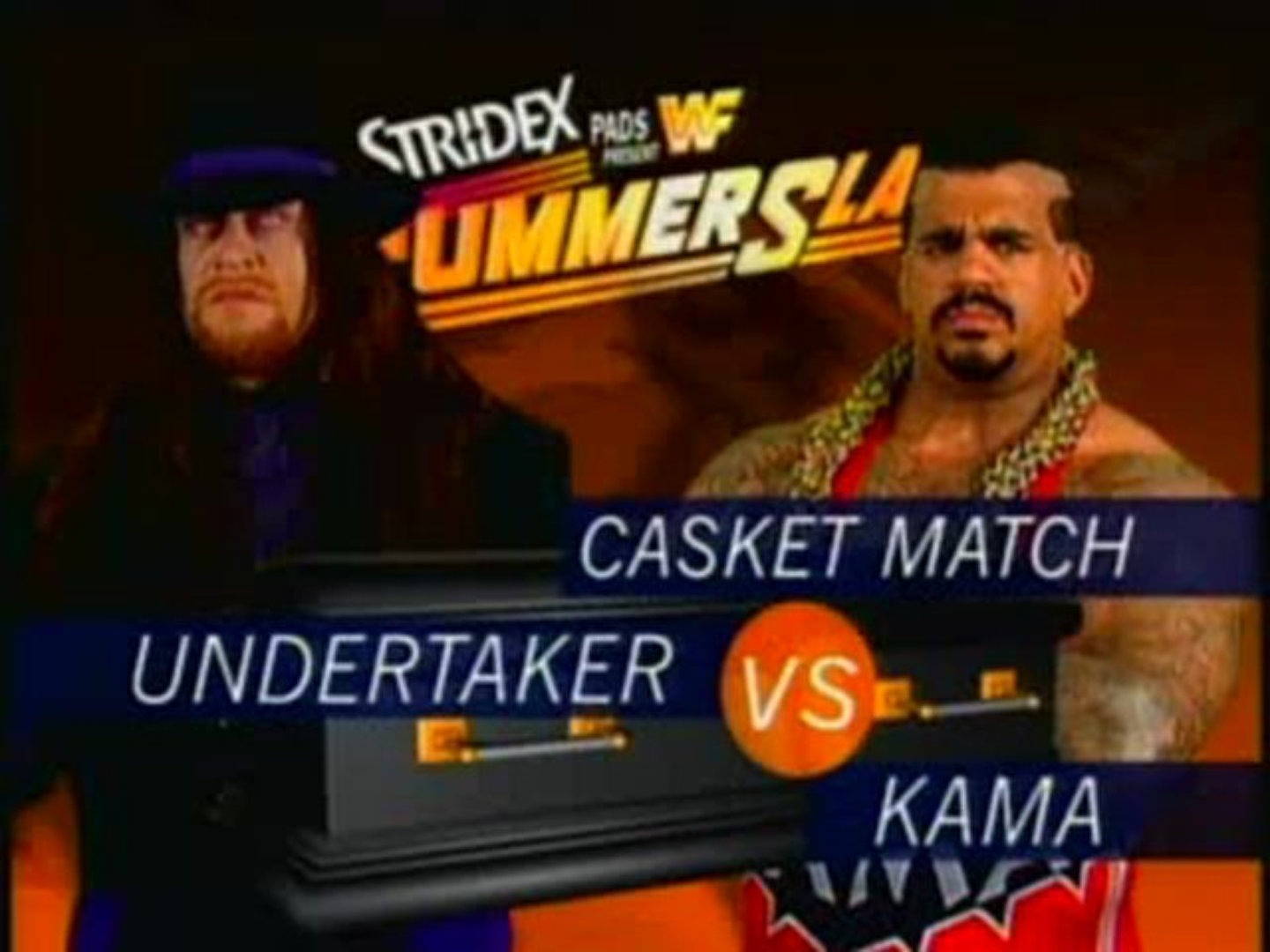 Nel 1995 The Undertaker aveva una faida con la Milion Dollar Corporation di Ted DiBiase. Dopo aver sconfitto Irs e King Kong Bundy, Karma rubò l'urna per fonderla e farci una catena d'oro che usava per provocare il Deadman. La loro rivalità culminò in un lento, noioso e casket match, portando avanti la streak di match dimenticabili di The Undertaker a Summerslam. Il match è stato ovviamente vinto da The Undertaker che concluse così la sua faida con la Milion Dollar Corporation.
#4 Diesel vs. King Mabel – Summerslam 1995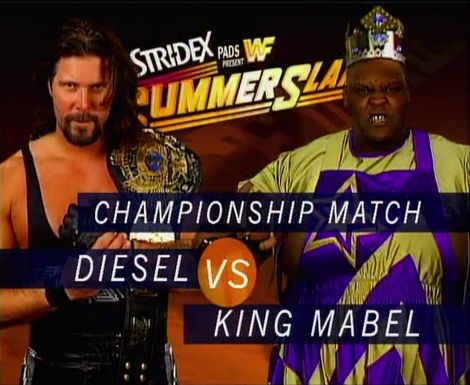 L'edizione 1995 di King Of The Ring fù vinta da Mabel, trionfando in un torneo che ha visto tra i partecipanti Shawn Michaels, The Undertaker e Yokozuna. Vi lascio un attimo per digerire la cosa.
Andando oltre, il rigetto da parte del pubblico non ha convinto Vince McMahon a cambiare idea sul push di King Mabel, lanciandolo nel Main Event di Summerslam in un incontro contro Diesel, altra figura che faceva molta fatica a connettere con il pubblico. Il match dei due giganti è andato avanti per 10 minuti, ma a vederlo sembra passino settimane intere. Neanche le interferenze di British Bulldog e Lex Luger sono riusciti ad aiutare in qualche modo a salvare il match. Nel finale Diesel difese il suo titolo e mise un freno al push di Mabel. I veri vincitori sono stati i fans che ha lasciato prima l'arena per battere il traffico.