Carissimi lettori di The Shield of Wrestling, alla tastiera c'è il vicedirettore, Phoenix pronto ad eleggere il wrestler extra WWE che più si è distinto durante gli ultimi 7 giorni. Buona lettura!
•INDY WRESTLER OF THE WEEK  – "WHAT AN EXCEPTIONAL BASTARD."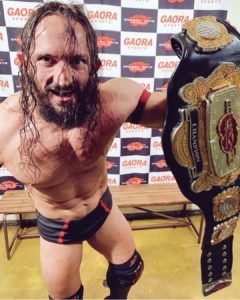 Ammetto che la scorsa è stata una settimana veramente tosta, ma alla fine, anche grazie ad un fattore puramente soggettivo, ho deciso di premiare PAC. L'ex Neville, dopo essere tornato a casa sua, lo scorso ottobre, ha già conquistato l'Open the Dream Gate Championship, sconfiggendo Masato Yoshino dopo un regno durato 177 giorni.
•Recommended match – PAC v. Masato Yoshino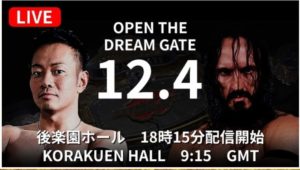 Colgo l'occasione per incoraggiare i neofiti a guardare questo ottimo incontro che ha ampiamente superato le mie aspettative. I due hanno offerto una battaglia lineare, mai carente per quanto riguarda il filo conduttore e quindi impeccabile da un lato narrativo. L'unica pecca che va ad intaccare – involontariamente – la qualità del lottato è la lieve "atrofia" che ha colpito PAC durante questi mesi di inattività; è innegabile che il natio d'Inghilterra si sia arrugginito, ma fortunatamente questo non ha danneggiato gravemente lo svolgimento dell'incontro.
•Ad Maiora Semper – Indy Wrestler of The Week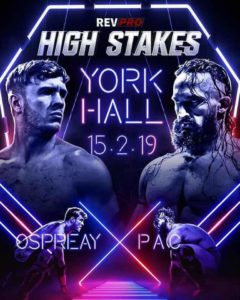 Il ritorno di PAC alle origini assume una grande piega anche in una prospettiva lungimirante. Difatti, l'ex WWE è stato pubblicizzato per High Stakes 2019 della RevPro, dove affronterà Will Ospreay in un autentico dream match.
Come sempre, cari lettori, io vi dò appuntamento fra 7 giorni con un nuovissimo numero di "Indy Wrestler of The Week". Have a nice day!