Carissimi lettori di The Shield of Wrestling  Phoenix è alla tastiera pronto ad analizzare, tramite una soggettiva disamina, gli Ups and Downs dell'ultima puntata di Smackdown Live.
UPS:
1) A PHENOMENAL STARTING! 
Partiamo con la cosa più bella successa a Smackdown Live negli ultimi tempi, che vede ancora una volta protagonista Andrade 'Cien' Almas. Il suo match con AJ Styles, seppur breve e abbastanza improvvisato, è stato gestito benissimo e sicuramente offrirà qualche spunto futuro ad El Idolo. Manovre rapide, una giusta dose di mocking impreziosita dai tecnicismi dei due fa da cornice ad un opening piacevole e divertente.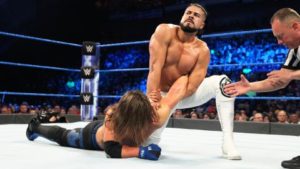 2) REDESIGN. REBUILD. RECLAIM.
Già dal pre Money in The Bank, con le molteplici vittorie, soprattutto su Charlotte Flair, avevamo avuto il presagio di un push nei confronti di Becky Lynch. Sembra dunque che siamo arrivati al punto, dato che settimana prossima Becky avrà l'opportunità di ribaltare completamente la sua carriera.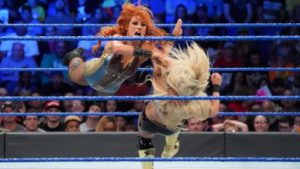 Si chiude qui quest'edizione davvero insolita degli Ups and Downs, complice il fatto che abbiamo assistito ad una puntata veramente buona sotto alcuni punti di vista. Arrivederci al prossimo Ups and Downs!