Il caso "Roman Reigns" ha scombussolato e stravolto l'intero mondo, wrestlinghiano e non. Noi di The Shield of Wrestling abbiamo deciso di rendergli omaggio con PerfecTen, dove saranno elencate, di seguito, 10 delle curiosità più interessanti a lui relative. Buona lettura!
10) La curiosità più risaputa di tutte riguarda quella inerente al mondo del football. Ciononostante, in pochi sanno che il nostro big dog, prima di intraprendere la carriera nel mondo del wrestling era un difensore di grande successo. Giocava nei Georgia Tech Yellow Jacket, nel ruolo di difensore, ed era anche il loro capitano.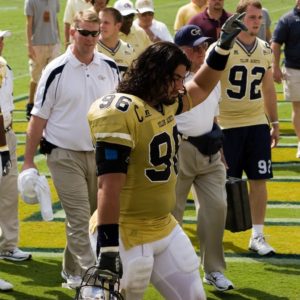 9) Roman Reigns è per metà parte samoano e per metà parte italiano, questo lo deve a sua madre, Patricia. Suo padre, per l'appunto, è Sika, WWE Hall Of Famer e purosangue samoano.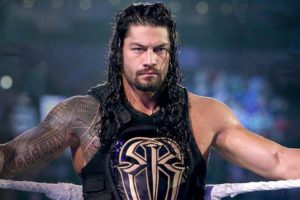 8) Facendo un salto alla Florida Championship Wrestling – ex territorio di sviluppo WWE – , ricordiamo che Roman Reigns e Mike Dalton (Tyler Breeze) sono stati campioni di coppia per un breve periodo nel 2012.
7) Ogni wrestler ha un suo punto di riferimento e, quello del Mastino, è Bret Hart. In un'intervista rilasciata a Yahoo Sports, poco prima di Wrestlemania 31, Reigns ha spiegato di come ha amato l'Hitman per il suo essere role model. Ha poi dichiarato che, ogni talvolta Bret entrasse nell'arena per regalare i suoi occhiali ad un bambino, lui sognava di essere proprio quel fortunato pargoletto.
6) I fan sfegatati dello Shield lo sapranno, ma in molti non sanno che in passato, ai tempi della FCW, Dean Ambrose, Seth Rollins e Roman Reigns hanno tenuto un Triple Threat di 10 minuti, valevole per una shot al titolo massimo della federazione. Il match è stato vinto da double R, che ha schienato Dean Ambrose.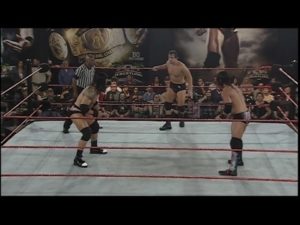 5) Joseph Anoa'i – vero nome del wrestler – è soprattutto criticato per la sua indole supereroistica, difatti in pochi hanno avuto il privilegio di batterlo. La prima volta che Reigns è stato battuto pulito, nel main roster, risale a Money in The Bank 2016, dove ha fallito la difesa del WWE Championship in favore di Seth Rollins.
4) L'ex WWE United States Champion è sposato dal 2012 con Galina Becker. Reigns ha avuto, dalla donna della sua vita, ben 3 figli, di cui 2 gemelli.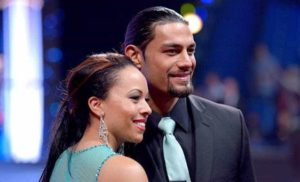 3) Molti sono i record da lui archiviati nel corso degli anni, ma uno dei più celebri resta lo Slammy Award ricevuto nel 2014, che l'ha consacrato a superstar dell'anno. Roman è stato il wrestler più giovane a vincere tale riconoscimento.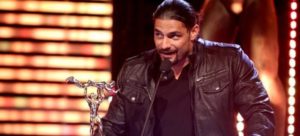 2) Alle superstar WWE vengono chieste le cose più improbabili. In questo caso, facendo riferimento ad un'intervista avvenuta un bel po' di anni fa, fu chiesto al Mastino chi preferisse fra IronMan e Batman. Reigns fu fedele alla Marvel e scelse Tony Stark.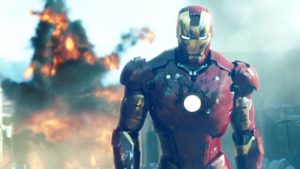 1) Nei pochi anni in cui ha militato in WWE, Roman Reigns ha sicuramente affrontato personalità molto importanti. Il suo sogno però, è quello di affrontare The Rock al Grandest Stage of Them All, Wrestlemania.
Come di consueto, PerfecTen giunge al termine. Spero di avervi incuriositi e intrattenuti. Conoscete altre curiosità sul nostro Big Dog? Non esitate a farcele sapere. Dalla base è tutto, goodbye!