SmackDown Preview 27-12-2019 | Ecco la Preview della nuova puntata dello show blu, in programma nel Little Caesars Arena di Detroit
Ecco i possibili scenari della nuova puntata di Friday Night SmackDown su FOX, che si svolgerà a Detroit!
Potete trovare tutte le Previews e tutti i nostri contenuti anche sulla nostra app. SCARICALA QUI!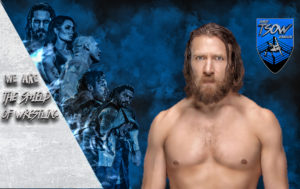 Nell'ultima puntata di SmackDown, la dirigenza ha stabilito che nella serata di domani ci sarà un Triple Threat Match dove verrà deciso chi sfiderà il campione universale The Fiend alla Royal Rumble 2020. I tre lottatori coinvolti nella battaglia saranno The Miz, King Corbin e Daniel Bryan, dove uno solo di loro avrà otterrà l'opportunità titolata. Chi diventerà il primo sfidante per l'Universal Championship? Bray Wyatt interferirà in qualche modo nel Triple Threat?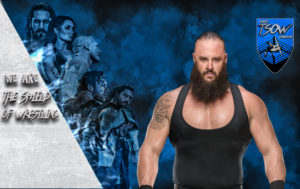 Sette giorni fa, il nuovo trio formato dal campione intercontinentale Shinsuke Nakamura, Cesaro e da Sami Zayn, ha provato a convincere Braun Strowman a far parte della loro stable, ottenendo però una risposta molto negativa, tanto che il "Mostro che cammina tra gli uomini" ha attaccato senza esitazione i tre atleti, salvando il New Day. Che cosa succederà nella puntata di domani? Il gigante chiederà un'opportunità titolata?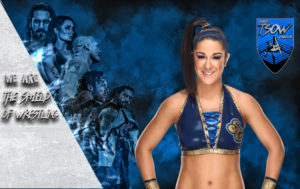 Nell'ultima puntata di SmackDown, si sono intrecciate le vicende che hanno visto coinvolte da un lato Lacey Evans e Dana Brooke, dall'altro Sasha Banks e la campionessa femminile Bayley. Inoltre, nella scorsa puntata la Boss, durante il match contro l'ex atleta di NXT, ha avuto un piccolo battibecco con la figlia di quest'ultima. Durante la settimana, le due ragazze si sono punzecchiate sui social, a confermare la loro rivalità. Quali sviluppi ci saranno nella serata di domani? Lacey Evans avrà finalmente una title-shot?
E con questo si conclude la nostra SmackDown Preview 27-12-2019
Scopri tutte le nostre Preview
Se volete far parte della nostra community entrate nel gruppo Telegram