Carissimi lettori di The Shield of Wrestling, torna sulla nostra piattaforma Burning Hammer, l'editoriale mensile che vi tiene aggiornati sul mondo del Puroresu. Alla tastiera, come di consueto, c'è il vicedirettore, Ciro "Phoenix" Gallotti. Buona lettura!
•"WHAT AN EXCEPTIONAL BASTARD" – Burning Hammer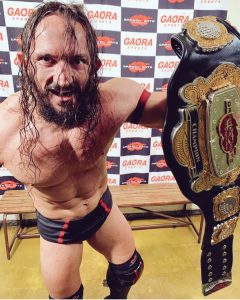 Come avevo precedentemente scritto in Indy Wrestler of The Week, PAC è ritornato a casa sua e l'ha fatto in grande stile, detronizzando Masato Yoshino e diventando il nuovo Open the Dream Gate Champion.
•Recommended match – PAC v. Masato Yoshino – Burning Hammer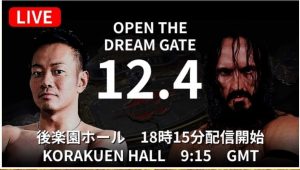 Colgo l'occasione per incoraggiare i neofiti a guardare questo ottimo incontro che ha ampiamente superato le mie aspettative. I due hanno offerto una battaglia lineare, mai carente per quanto riguarda il filo conduttore e quindi impeccabile da un lato narrativo. L'unica pecca che va ad intaccare – involontariamente – la qualità del lottato è la lieve "atrofia" che ha colpito PAC durante questi mesi di inattività; è innegabile che il natio d'Inghilterra si sia arrugginito, ma fortunatamente questo non ha danneggiato gravemente lo svolgimento dell'incontro.
•NJPW: WORLD TAG LEAGUE 2018 – Burning Hammer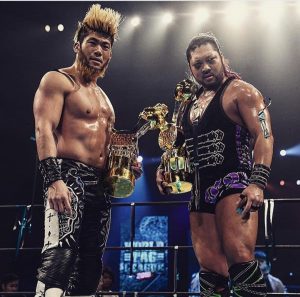 La World Tag League annualmente ospitata dalla New Japan è arrivata al suo culmine il 9 dicembre scorso, dove, nella finale del rinomato torneo, SANADA ed EVIL hanno sconfitto i Guerrillas of Destiny (Tama Tonga &  Tanga Loa) e di conseguenza hanno vinto – per il secondo anno consecutivo – la competizione.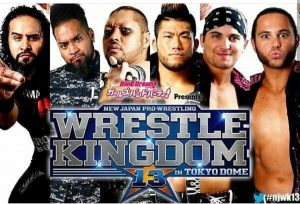 Nulla di eclatante da menzionare per quanto concerne la qualità degli incontri. Si spera di vedere un lottato qualitativamente ottimo invece, a Wrestle Kingdom 13 dove, nell'incontro valevole per gli IWGP Tag Team Championship, collideranno SANADA & EVIL, Guerrillas of Destiny e Young Bucks. L'introduzione di questi ultimi era completamente evitabile in un contesto diverso, ma considerando la possibile nascita della nuova Fed targata YB e Cody Rhodes, questo potrebbe essere uno degli ultimi match dei fratelli Jackson nella federazione del Leone D'oro.
•TITLE CHANGE – Burning Hammer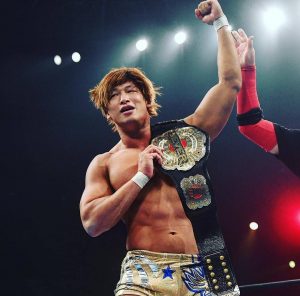 Chiudiamo la parentesi NJ con Kota Ibushi: La Golden Star ha battuto, all'evento finale della World Tag League, Hirooki Goto e di conseguenza si è laureato nuovo NEVER Openweight Champion. A Wrestle Kingdom 13 il nipponico dovrà affrontare Will Ospreay per consacrarsi completamente. Sono molto interessato a questo incontro, anche se, vista la caratura dei due wrestler, avrei preferito un match valevole per il titolo dei pesi leggeri. Una piccola sciocchezza che secondo me andrebbe ad avvalorare l'importanza di tutto ciò.
VACANT – Burning Hammer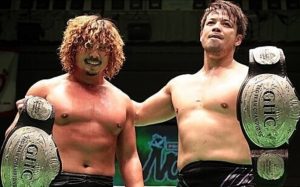 Naomichi Marufuji e Akitoshi Saito hanno dovuto abdicare al loro trono a causa di un infortunio del primo. La NOAH ha indetto un torneo per i vacanti GHC Tag Team Championship e Katsuhiko Nakajima & Go Shiozaki ne hanno approfittato. Il duo ha sconfitto, nella finale del torneo, Kenoh e Masa Kitamiya. Incontro da recuperare. 
FOREVER IN OUR HEARTS – Burning Hammer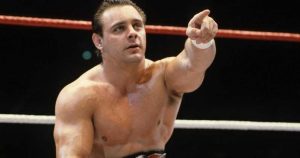 L'appuntamento giunge al termine con il mio ennesimo tributo alla memoria di Dynamite Kid, uno dei wrestler più innovativi dell'intera storia della disciplina. Indimenticabile la sua serie con Tiger Mask. 
II martello è caduto. Io vi dò appuntamento al 5 gennaio, con un'edizione speciale di Burning Hammer completamente dedicato a Wrestle Kingdom 13. Vi anticipo solo che ci saranno disamine, voti e anticipazioni sui prossimi show. Have a nice day!