RAW Preview 29-07-2019 | Benvenuti cari lettori alla Preview di Monday Night RAW, che si svolgerà alla Verizon Arena di North Little Rock
 SETH ROLLINS VS DOLPH ZIGGLER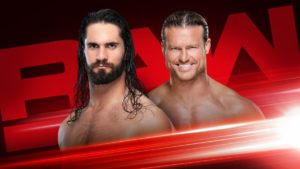 L'ultima settimana di wrestling è stata piuttosto movimentata sia per Seth Rollins, sia per Dolph Ziggler; il primo si sta preparando alla sfida di SummerSlam contro il campione universale Brock Lesnar, mentre il secondo ha dettato legge a SmackDown, attaccando The Miz ma soprattutto Shawn Michaels. L'ex membro della Spirit Squad dopo essersi scagliato contro HBK ora dovrà concentrarsi sull'ex Shield. Da poche ore infatti la dirigenza ha sancito il match tra i 2 atleti: chi riuscirà a spuntarla? Sarà il Kingslayer a vincere, oppure lo Show-Off stupirà tutti?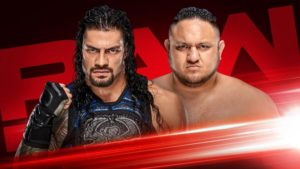 Nella puntata di RAW Reunion, Roman Reigns, per difendere l'onore della propria famiglia, ingiustamente attaccata verbalmente da Samoa Joe ha sconfitto in maniera piuttosto rocambolesca l'ex TNA, con quest'ultimo che non ha per niente digerito la sconfitta subita 7 giorni fa. Nella serata della Verizon Arena infatti, i 2 samoani terranno un confronto stile "Samoan Summit". Cosa accadrà in questo segmento? Verrà sancito un match per SummerSlam?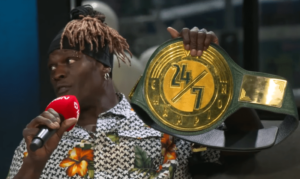 Dopo i diversi cambiamenti titolati dell'ultima puntata (ben 9 in una sera), R-Truth è tornato campione 24/7 e intende mantenere la cintura; tuttavia, non la pensano così Drake Maverick, alla ricerca della cintura, e le altre superstar della federazione, che faranno di tutto pur di conquistare il titolo. Riuscirà l'atleta di colore, con l'aiuto di Carmella, a sopravvivere anche alla Verizon Arena?
 BECKY LYNCH VS ALEXA BLISS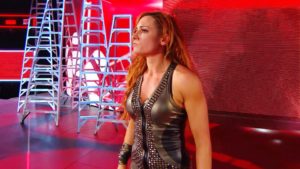 Domani a Monday Night RAW, la campionessa femminile Becky Lynch, in vista del match di SummerSlam contro Natalya, si preparerà sfidando Alexa Bliss, che ha ancora un conto aperto con The Man. L'irlandese dopo essersi malmenata con Natalya, una settimana fa, riuscirà ad imporsi sulla Goddess? Che ruolo avrà la canadese all'interno della contesa?