SmackDown FOX Preview | Ecco la Preview della prima puntata di Friday Night SmackDown su Fox, in programma allo Staples Center di Los Angeles
Ecco i possibili scenari della primissima puntata di Friday Night SmackDown, che anticipa di solo 2 giorni la disputa di Hell In A Cell, in programma questa domenica.
Potete trovare tutte le Previews e tutti i nostri contenuti anche sulla nostra app. SCARICALA QUI!
KOFI KINGSTON VS BROCK LESNAR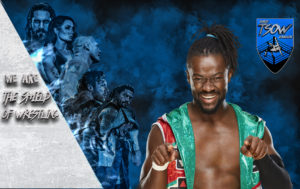 Due settimane fa, Brock Lesnar è tornato a farsi vedere dopo diversi anni a SmackDown e, tramite Paul Heyman, ha lanciato la sfida al campione WWE Kofi Kingston proprio per la puntata di domani sera. The Beast ha già dimostrato di essere in vena distruttiva quando ha letteralmente spazzato via Rey Mysterio e il figlio Dominick nella Premiere di RAW. Il ghanese però non sembra essere rimasto impressionato. Riuscirà il membro del New Day a mantenere la cintura WWE, o sarà Lesnar a conquistare il titolo?
Nella puntata di stasera, si assisterà all'attesissimo ritorno di The Rock, colui che ha inventato il termine SmackDown tramite un promo registrato vent'anni fa, facendo diventare una semplice parola uno show televisivo. Che cosa combinerà il People's Champion a Los Angeles? Ci saranno altre comparse a sorpresa?
SHANE MCMAHON VS KEVIN OWENS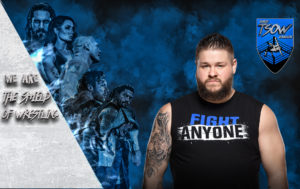 La settimana scorsa Kevin Owens ha lanciato la sfida a Shane McMahon, con entrambi i rivali che si giocheranno l'intera carriera in un incontro. La resa dei conti tra i 2 si svolgerà in un Ladder Match, dove per vincere bisognerà salire in cima alla scala e prendere il contratto. Chi riuscirà ad avere la meglio? Sarà il Commissioner di SmackDown oppure il canadese a restare nella federazione di Stanford?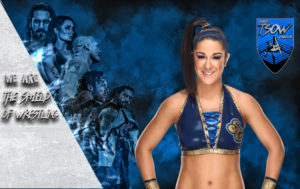 Altro incontro atteso nella serata di Friday Night SmackDown è quello che vedrà di fronte tutte le 4 Horsewomen, che si affronteranno in un Tag Team Match. Da un lato ci saranno Charlotte Flair e la campionessa di RAW Becky Lynch, dall'altro Sasha Banks e la detentrice del titolo dello show blu Bayley, con le 4 atlete che saranno impegnate anche domenica notte ad Hell In A Cell. Quale team riuscirà ad ottenere un piccolo vantaggio in vista del PPV ormai imminente?
ROMAN REIGNS VS ERICK ROWAN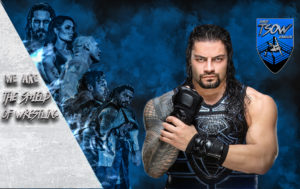 Nella serata di domani, ci sarà anche la rivincita di Clash Of Champions tra Roman Reigns ed Erick Rowan, con il samoano che vuole rifarsi, mentre l'ex componente della Wyatt Family cerca ulteriori conferme dopo l'ottimo periodo. Chi riuscirà a spuntarla? Che ruolo avranno Daniel Bryan e Luke Harper, compagni di squadra dei 2 rispettivi lottatori nell'incontro di Hell In A Cell?
E con questo si conclude la nostra SmackDown FOX Preview
Scopri tutte le nostre Preview
Se volete far parte della nostra community entrate nel gruppo Telegram.
Per partecipare alle nostre periodiche chiacchierate entrate a far parte del nostro server Discord.