SmackDown Preview 20-12-2019 | Ecco la Preview dello show blu post-TLC, in programma al Barclays Center di Brooklyn
Ecco i possibili scenari della puntata di Friday Night SmackDown su FOX, che segue di 4 giorni la disputa di TLC, ultimo evento del 2019!
Potete trovare tutte le Previews e tutti i nostri contenuti anche sulla nostra app. SCARICALA QUI!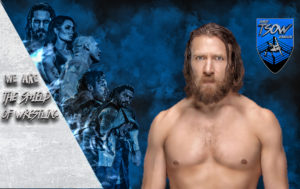 A TLC, il campione universale Bray Wyatt, senza ricoprire le vesti di The Fiend, ha sconfitto in maniera netta The Miz in un match non titolato. Dopo l'incontro, il nuovo volto della paura ha voluto infierire sul Magnifico, ma il suo piano è stato rovinato dall'improvviso attacco di Daniel Bryan, che si è presentato con la pettinatura che l'aveva contraddistinto nei primi anni di WWE. Nella puntata di domani sera, l'American Dragon sarà presente a SmackDown. Che cosa avrà da dire il 5 volte campione del mondo? Lancerà una sfida titolata al The Fiend?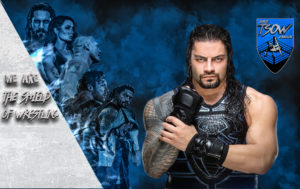 Domenica notte, King Corbin è riuscito ad ottenere la sua grande rivincita sconfiggendo Roman Reigns nel TLC Match, facendosi aiutare dai suoi scagnozzi e dalla Security. Tuttavia, il Big Dog si è vendicato al termine dell'evento, attaccando l'ex Lone Wolf nel rissone finale. Il samoano intende dimenticare in fretta la sconfitta impartita in PPV e punta già alla Royal Rumble 2020, anche se la strada è ancora lunga. Cosa farà Reigns per cancellare la brutta caduta di TLC? Assolderà un nuovo alleato per fronteggiare la scuderia di Corbin?
SMACKDOWN TAG TEAM CHAMPIONSHIP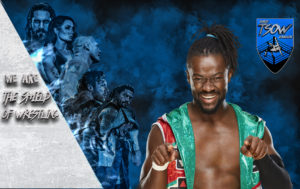 A TLC il New Day è riuscito a mantenere le cinture di coppie contro i Revival, al termine di un più che discreto Ladder Match dove entrambi i team hanno dimostrato tutte le loro abilità. Il duo dei positivi sembra essere inarrestabile e non conosce rivali nello show blu, dato che hanno battuto tutti i team più importanti di SmackDown. Chi saranno i prossimi sfidanti di Kofi Kingston e Big E?
E con questo si conclude la nostra SmackDown Preview 20-12-2019
Scopri tutte le nostre Preview
Se volete far parte della nostra community entrate nel gruppo Telegram