Benvenuti anzi bentornati lettori di The Shield Of Wrestling. Io sono Davide Cannilla e, come ieri per RAW,oggi analizzeremo i punti più importanti per Smackdown Live! Iniziamo subito!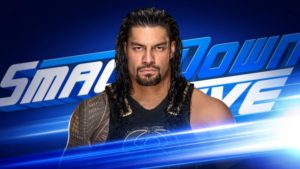 Quando Roman Reigns è arrivato a SmackDown Live grazie allo Shake Up ha colpito Vince McMahon con un Superman Punch. Il Chairman ha fatto sapere che ci saranno delle ripercussioni sull'ex mastino dello SHIELD e si parla anche di licenziamento per l'ex campione Universale.
CHAMPION VS KING OF STRONG STYLE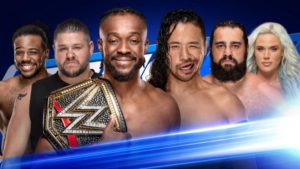 Tramite il suo sito la WWE ha fatto sapere che nella puntata di stanotte si terrà uno scontro inedito tra il WWE Champion, Kofi Kingston e Shinsuke Nakamura. Il giapponese, accompagnato dagli amici bulgari necessita di una vittoria che potrebbe arrivare per mano di Kevin Owens (Big O) che potrebbe addirittura turnare sul campione.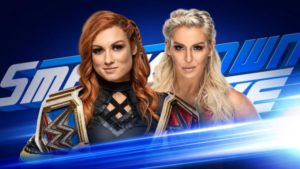 "Il loro primo affronto dopo Wrestlemania", così ne parla la federazione di Stamford. Becky "2Belts" Lynch si fronteggerà nuovamente con la rivale di sempre, Charlotte Flair. Da non escludere un improvviso approdo di Lacey Evans che potrebbe portare anche ad una vittoria della figliol prodiga che, a quel punto, potrebbe richiedere una shot titolata al titolo di SmackDown Live.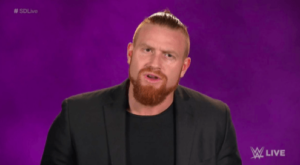 A RAW abbiamo visto come Cedric Alexander abbia debuttato anche se non nel migliore dei modi, e se all'interno della serata dello show blu si possa trovare uno spazio anche per Buddy Murphy? Il nuovo innesto dalla categoria dei pesi leggeri può fornire un ottimo spettacolo e chissà, contro chi lo manderanno?
Anche questa settimana, come le altre, i punti di interesse per SmackDown Live sono davvero pochi ma intriganti. Oltre a questi saremo anche curiosi di vedere come continueranno i campioni di coppia, e voi a cosa siete interessati? Fatto sta che da noi oggi è tutto, vi ricordo di seguire il nostro report in diretta, …ALLA PROSSIMA!