SmackDown Preview 06-03-2020 | Ecco la Preview dell'ultimo show blu prima di Elimination Chamber, in programma a Buffalo
Ecco i possibili scenari dell'ultima puntata di Friday Night SmackDown su FOX, in programma alla Keybank Center di Buffalo, prima della disputa di Elimination Chamber, in programma questa domenica!
Potete trovare tutte le Previews e tutti i nostri contenuti anche sulla nostra app. SCARICALA QUI!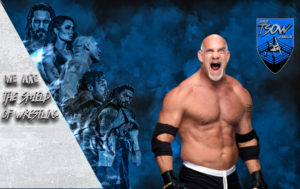 Nell'ultima settimana, il nuovo campione universale Goldberg si è presentato in mezzo al quadrato e ha sfidato apertamente qualsiasi superstar del roster blu per un match titolato a WrestleMania 36. Dopo pochi secondi si è palesato Roman Reigns che ha risposto con un semplice: "I'm next!". Allo Showcase of Immortals quindi il samoano proverà a strappare via la cintura dall'Hall Of Famer. Che cosa accadrà nella puntata di domani? Ci sarà un altro confronto tra i due rivali?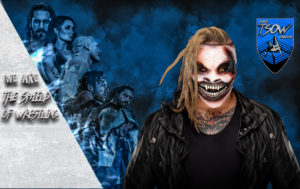 Nell'ultima puntata di SmackDown, The Fiend, dopo aver perso il titolo universale in Arabia contro Goldberg, ha deciso di puntare su John Cena, sfidandolo al termine della serata ad un match per WrestleMania 36, con il leader della Cenation che ha accettato la sfida. Nella serata di Buffalo, Bray Wyatt terrà la sua classica Firefly Fun House, dove parlerà proprio del match tra lui e il 16 volte campione del mondo allo Showcase of Immortals. Che cosa avrà da dire il nuovo volto della paura? Cena sarà presente nella puntata di domani?
SMACKDOWN TAG TEAM CHAMPIONSHIP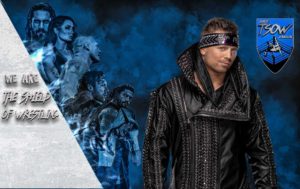 Sette giorni fa, la dirigenza ha sancito che ad Elimination Chamber The Miz e John Morrison difenderanno le loro cinture di coppia (conquistate a Super ShowDown) dall'assalto di ben cinque coppie, all'interno proprio della struttura infernale. Oltre ai campioni, ci saranno gli Usos, Dolph Ziggler & Robert Roode, gli Heavy Machinery, i Lucha House Party e il New Day. A pochi giorni dall'evento, come agiranno i sei tag team protagonisti questa domenica?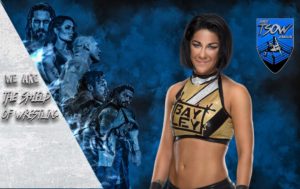 Nell'ultima puntata dello show blu, Lacey Evans e Naomi sono riuscite a sconfiggere la campionessa Bayley e la rientrante Sasha Banks, tornata in azione dopo un infortunio. La Boss e l'ex Hugger però hanno chiesto e ottenuto una rivincita che si svolgerà proprio domani sera a Buffalo. Chi vincerà il re-match tra le due coppie? Quali saranno i piani futuri per la cintura femminile di SmackDown?
E con questo si conclude la nostra SmackDown Preview 06-03-2020
Scopri tutte le nostre Preview
Se volete far parte della nostra community entrate nel gruppo Telegram