SmackDown Preview 13-12-2019 | Ecco la Preview dell'ultimo show blu prima di TLC, in programma al Fiserv Forum di Milwaukee
Ecco i possibili scenari dell'ultima puntata di Friday Night SmackDown su FOX, in programma al Fiserv Forum di Milwaukee, prima della disputa di TLC, che si svolgerà domenica notte!
Potete trovare tutte le Previews e tutti i nostri contenuti anche sulla nostra app. SCARICALA QUI!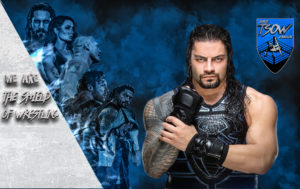 Nell'ultima puntata di SmackDown, Roman Reigns ha sconfitto Dolph Ziggler ma ha subito una brutta umiliazione da parte di King Corbin che, assistito dallo Show-Off, ha ridicolizzato il samoano legandolo nella zona del paletto all'esterno del ring e versandogli cibo per cani, prendendosi gioco del soprannome Big Dog. Dopo i fatti di sette giorni fa e in vista del loro TLC Match di domenica, cosa farà Reigns? Cercherà vendetta nei confronti del vincitore del King Of The Ring 2019? Chi arriverà con il morale a mille al PPV?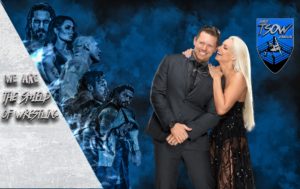 Sempre sette giorni fa nello show blu, The Miz ha attaccato verbalmente The Fiend per aver aggredito Daniel Bryan, ma il campione universale ha deciso di mettere nel mirino la famiglia dello stesso Mizanin, prima di attaccarlo nel backstage sotto le spoglie di Bray Wyatt. Inoltre, la dirigenza ha sancito che i due si affronteranno a TLC in un match non titolato (al momento). Cosa accadrà domani sera? Verrà aggiunta una stipulazione speciale per domenica? Ci sarà un ritorno a sorpresa dell'American Dragon?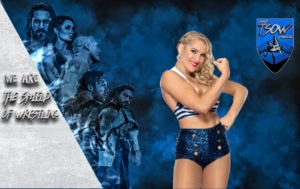 Dopo la disputa delle Survivor Series, Lacey Evans ha iniziato una sorta di guerra personale sia con Sasha Banks, sia con la campionessa di SmackDown Bayley. Nell'ultima settimana, la Boss ha attaccato alle spalle l'ex atleta di NXT, vendicandosi così dell'accaduto di 14 giorni fa. Considerando che al momento non è stato annunciato nessun match titolato in vista dell'evento di domenica, che cosa potrebbe accadere nella divisione femminile? Lacey lancerà la sfida all'ex Hugger o punterà il dito contro Sasha?
E con questo si conclude il nostro SmackDown Preview 13-12-2019
Scopri tutte le nostre Preview
Se volete far parte della nostra community entrate nel gruppo Telegram mentre per restare sempre aggiornati sulle ultime notizie seguite il nostro canale Telegram.
Per partecipare alle nostre periodiche chiacchierate entrate a far parte del nostro server Discord.