Benvenuti cari lettori alla Preview di Monday Night RAW, in programma a San Josè, che segue di 2 giorni la disputa di Super ShowDown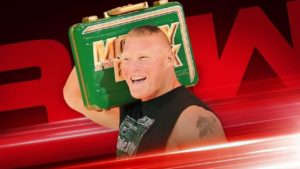 A Super ShowDown, Brock Lesnar non è riuscito ad incassare il Money In The Bank a causa della reazione scomposta di Seth Rollins e della caduta ai limiti della comicità da parte di Paul Heyman. Tuttavia, la Bestia sarà presente anche stasera: cosa avrà da dire "The Beast" dopo i fatti accaduti in Jeddah? Ci saranno conseguenze per il suo avvocato o rinnoverà la sfida al campione universale?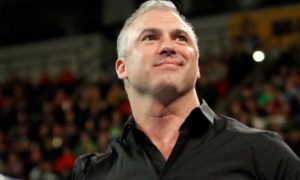 Nell'evento arabo, Shane McMahon è riuscito ad ottenere un'insperata vittoria contro Roman Reigns, anche se il tutto è stato fortemente condizionato dall'intervento decisivo di Drew McIntyre. Il Commissioner di SmackDown vuole festeggiare la vittoria contro il samoano proprio davanti al pubblico di San Josè e ha sancito una sorta di festa di un suo onore. Cosa farà il Big Dog? Interverrà e rovinerà il momento di gloria al figlio di Vince o lancerà un messaggio direttamente allo scozzese, suo prossimo rivale a Stomping Grounds?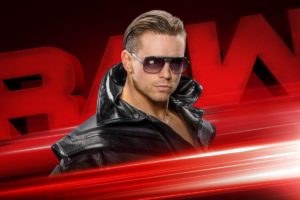 Nella serata odierna di Monday Night RAW, tornerà in azione The Miz, che presenterà il suo consueto Miz TV. L'ospite di stasera sarà il nuovo campione degli Stati Uniti Samoa Joe, che ha conquistato la cintura a causa dell'infortunio di Rey Mysterio. Cosa avranno da dirsi i 2 atleti? Scatterà una rivalità titolata?
 BECKY VS LACEY: ATTO SECONDO
Come è stato reso noto nell'ultima puntata dello show rosso, la campionessa di RAW Becky Lynch dovrà difendere la sua cintura a Stomping Grounds ancora una volta contro Lacey Evans. Cosa faranno le 2 acerrime nemiche a San Josè? Inoltre, che ruolo avrà Charlotte Flair in questa vicenda?
 RAW TAG TEAM CHAMPIONSHIP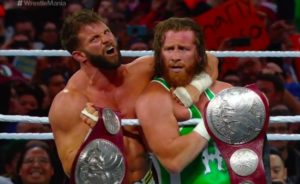 Dopo un lungo periodo di assenza dallo show rosso, i campioni di coppia di RAW Zack Ryder e Curt Hawkins torneranno in azione e stasera dovranno difendere le loro cinture dall'assalto dei Revival, che hanno sconfitto gli Usos in quel di Super ShowDown. Chi riuscirà a tornare a casa con i titoli?