SmackDown Preview 17-01-2020 | Ecco la Preview dello show blu, in programma al Greensboro Coliseum
Ecco i possibili scenari della puntata di Friday Night SmackDown, che precede di due settimane la disputa della Royal Rumble!
Potete trovare tutte le Previews e tutti i nostri contenuti anche sulla nostra app. SCARICALA QUI!
ROMAN REIGNS VS ROBERTO ROODE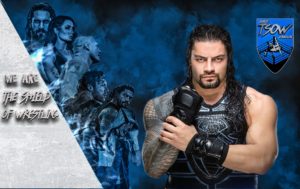 Nell'ultima puntata di SmackDown, Roman Reigns e gli Usos sono stati detronizzati da King Corbin e dal ritorno a sorpresa di Robert Roode che, insieme a Dolph Ziggler, hanno fatto schiantare il samoano contro il tavolo dei commentatori. La dirigenza ha sancito che il Big Dog e il Glorious si affronteranno nella serata di domani e non sarà un incontro normale perchè sarà niente poco di meno che un Tables Match. Chi riuscirà a trionfare? Ci saranno interventi esterni che potrebbero influenzare il risultato finale?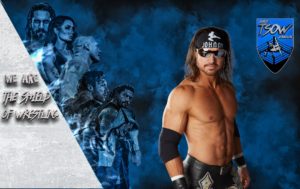 Sette giorni fa, The Miz è riuscito a vendicarsi della sconfitta impartita due settimane fa contro Kofi Kingston e ha battuto proprio l'atleta ghanese, grazie soprattutto all'intervento di John Morrison che ha atterrato Big E, permettendo all'Awesome di dare il colpo di grazia. Dopo quasi 8 anni dall'ultima volta, il principe del Parkour è pronto a tornare nel ring e nella serata di Greensboro affronterà il membro del New Day più muscoloso. Il ritorno di Morrison nel quadrato sarà subito vincente? Oppure ci sarà il colpaccio di Big E? Che ruolo avranno Miz e Kingston all'interno della contesa?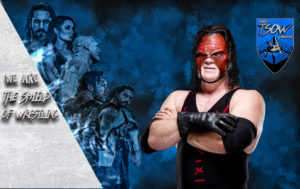 Nelle ultime ore la federazione ha confermato come nella puntata di domani sera ci sarà il ritorno in azione di Kane, assente dalle scene da poco più di tre mesi. Il Big Red Monster, nell'ultima apparizione, è stato attaccato a RAW dall'attuale campione universale The Fiend e resta tutt'ora un grande amico di Daniel Bryan, ex compagno di coppia nel team Hell No. Che cosa farà il demone preferito di Satana? Come interferirà nella rivalità tra Bray Wyatt e l'American Dragon, che si affronteranno tra due settimane alla Royal Rumble?
E con questo si conclude la nostra SmackDown Preview 17-01-2020
Scopri tutte le nostre Preview
Se volete far parte della nostra community entrate nel gruppo Telegram