WWE | Tryout per un'italiana: La WWE sta tenendo, nel suo Performance Center di Londra, dei tryout per diciotto lottatrici.
Gli allenatori per questi tryout della WWE sono: William Regal, noto per il suo ruolo dirigenziale proprio in questo settore, l'allenatrice Sarah Stock, gli arbitri di NXT UK Joel Allen e Chris Shape, il wrestler Jack Starz e la leggenda del wrestling britannico James Mason.
Chi sono le lottatrici impegnate?
Martina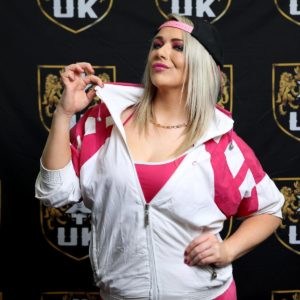 Ring name di Karen Glennon, la Session Moth è una lottatrice dublinese di 28 anni con esperienza in ring di 7 anni. Molto nota sia nel circuito britannico che in quello statunitense, vanta apparizioni in tantissime federazioni importanti, su tutte PROGRESS, CZW e GCW.
Candy Floss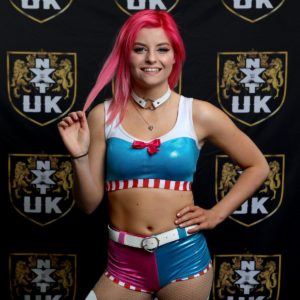 Già apparsa ad NXT UK e quindi in WWE, la diciannovenne londinese ha cominciato ad allenarsi a quindici anni, vantando già un'importante esperienza.
Shax
Ring name di Bethany Jefferson, ha un'esperienza di sei anni. Si è allenata presso la WAV Accademy di Norwich, gestita dai genitori di Paige, Ricky Knight e Saraya Knight.
Jokey / Aivil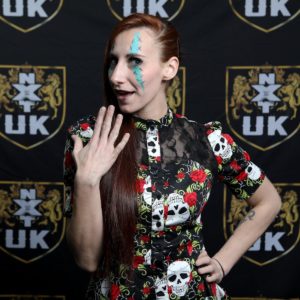 Ring name di Sabrina Casiraghi, ha debuttato nel 2015 nella Italian Championship Wrestling, della quale è campionessa. Inoltre, è un membro stabile della Insane Championship Wrestling.
Heather Schofield
Culturista e modella di Manchester, ha cominciato ad allenarsi l'anno scorso alla Marty Jones' Squared Circle Wrestling Academy.
Valkyrie Marie Cusak
Attuale campionessa della Over The Top (OTT) Wrestling, è una ventiduenne irlandese. Dopo aver compiuto i primi studi a Bray nel 2014, ha viaggiato per allenarsi in diverse scuole britanniche.
Steph De Lander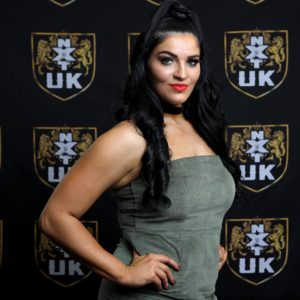 Prima di dedicarsi al wrestling, l'australiana ha giocato a calcio ed ha praticato diversi stili di ballo.
Jamie Hayter
Anche lei già apparsa ad NXT UK, ha un'esperienza di quattro anni, includendo delle apparizioni nella STARDOM.
Kanji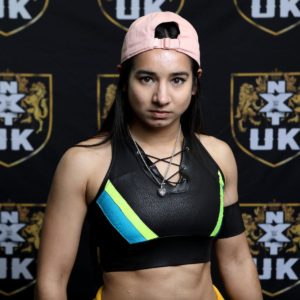 Ring name di Winona Makanji, è un high-flyer che ha debuttato durante dicembre 2017.
Gisele Shaw
Ring name di Gisele Mayordo. Filippina-canadese, ha praticato la lotta e lo skate durante le scuole superiori, per poi venire allenata da Lance Storm.
Rhianna McDonnell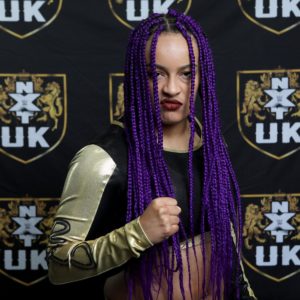 Due volte campionessa della Preston City Wrestling, ha un passato in karate, taekwondo, nuoto e netball.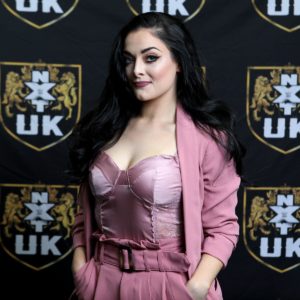 Ring name di Kaydell Joyce, è un ex campionessa di powerlifting. Successivamente ha studiato presso Marty Jones e Emi Sakura.
Mariah May Mead
Modella ventenne, ha iniziato ad allenarsi a gennaio 2018 ed ha debuttato quest'anno. Ha praticato diversi sport professionalmente.
Jayde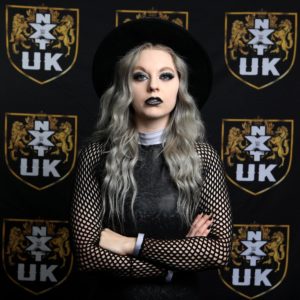 Ring name di Jade Noble, The Poison Princess ha guadagnato sempre più fama nel circuito indipendente britannico. Ha detenuto titoli in federazioni come la APEX Pro Wrestling e la HOPE Wrestling.
Raven Creed
Ring name di Emma O'Sullivan, proviene da Cork, in Irlanda, ed ha vent'anni. Cintura nera di karate, tra Irlanda e Gran Bretagna pratica wrestling da cinque anni.
Jessica Light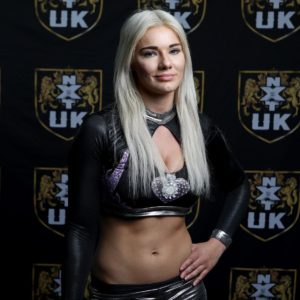 Ring name di Hannah Simpson, la venticinquenne è una personal trainer che ha studiato wrestling nella sua città natale, Liverpool, alla Fighting Spirit Wrestling School, gestita dagli attuali NXT UK Tag Team Champions, i Grizzled Young Veterans (Zack Gibson e James Drake).
Dani Luna
Ring name di Chloe Smith, ha debuttato nel 2016. Attualmente, è la campionessa della federazione gallese Dragon Pro Wrestling.
Mercedez Blaze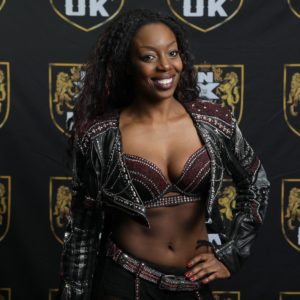 Venticinquenne, lotta da cinque anni nel circuito indipendente britannico.
Per guardare la galleria d'immagini, vi rimandiamo a questo link.
Per sapere più dettagli sul reclutamento della WWE e su come partecipare ad un tryout, vi rimandiamo a WWEPerformanceCenter.com