Buon Sabato a tutti, amici di The Shield Of Wrestling, io sono Mirko "Ronoy" Mulas e siamo qui per una nuova puntata di Pills Of Wrestling. Buona lettura.
Come ben saprete, Domani si svolgerà in quel di Hartford, Connecticut il Money in The Bank 2019. Tutti sono ben occupati a stilare pronostici sul possibile vincitore di quest'anno oppure a elencare classifiche del miglior Incasso nella storia della stipulazione. Bene, noi andremo contro corrente e in questa puntata di Pills Of Wrestling andremo a parlare degli Sconfitti, di coloro che non sono riusciti ad aggiudicarsi il titolo massimo pur avendo vinto l'ambita valigetta.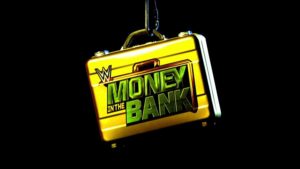 •Mr. Loser in the Bank
Nella Storia della WWE ci sono stati 3 atleti a non aver vinto il titolo massimo in un Match di incasso. Il primo fu Damien Sandow che nel 2013 vinse il Match per la valigetta contro Cody Rhodes, Wade Barrett, Dean Ambrose, Jack Swagger, Fandango e Antonio Cesaro. Nell'Ottobre dello stesso anno, Sandow attaccò John Cena (World Heavyweight Champion in quel momento) durante un suo promo nella puntata di RAW. L'ex compagno di coppia di Miz però non aveva fatto i conti con la Attitude Adjustment del campione che gli fu fatale.
Il secondo di questa lista è Baron Corbin che Vinse la valigetta nel PPV svolto nel 2017. Dopo aver sconfitto avversari come AJ Styles, Shinsuke Nakamura, Dolph Ziggler, Sami Zayn e Kevin Owens, il Lone Wolf si apprestava a dare l'ultimo morso aggiudicandosi il Titolo WWE. Questo però non accadde poiché venne sconfitto dal Campione Jinder Mahal tramite un Roll-up. Corbin si fece fregare a causa di una distrazione procuratagli da John Cena. (Precedentemente a questo incontro, Cena aveva vinto per squalifica contro il campione proprio grazie all'interferenza di Corbin).
Il terzo e ultimo è Braun Strowman, vincitore l'anno scorso del Match valevole per la Valigetta. Braun vinse il PPV contro Finn Bálor, The Miz, Rusev, Bobby Roode, Kevin Owens, Kofi Kingston e Samoa Joe. Dopodiché il Gigante riuscì a difendere il contratto contro Kevin Owens a Summerslam. Strowman annunciò che avrebbe incassato la valigetta in un Hell in a Cell contro il campione Roman Reigns. Durante il Match però Brock Lesnar e Paul Heyman intervennero e prima di tutto misero fuori uso l'arbitro ( Mick Foley era l'arbitro speciale dell'incontro). Subito dopo Brock demolì i due partecipanti fino allo sfinimento. Un secondo direttore di gara arrivò sul posto decretando il No contest e quindi il mancato incasso.
Ci sono state altre sue occasioni in cui la valigetta non è stata incassata dal vincitore del Money in the Bank match. La prima volta fu quando Mr. Kennedy perse la proprietà del contratto in favore di Edge nel 2007. La seconda volta quando John Cena vinse il match contro CM Punk ma solo per squalifica e quindi non potendo aggiudicarsi la Cintura. ( La causa scatenante fu l'intromissione di Big Show).
Conoscevate questi Sconfitti del Money in the Bank? Fatecelo sapere nei commenti!!
Con questo vi saluto e vi do appuntamento al prossimo Sabato, sempre qui con The Shield Of Wrestling. Stay Tuned Brothers!!