Benvenuti lettori di The Shield Of Wrestling con la Preview dell'ultimo RAW prima di WrestleMania 35, in programma alla Capital One Arena di Washington, realizzata da Beppe "HBK" Ieno
Nell'ultimo RAW prima di WrestleMania, la campionessa Ronda Rousey, Becky Lynch e la nuova detentrice della cintura di SmackDown Charlotte Flair, prossime rivali nel main event dello Showcase of Immortals, dovranno fare squadra nell'affrontare la Riott Squad. Riusciranno le 3 ragazze a collaborare? Oppure prevarrà l'egoismo delle singole atlete?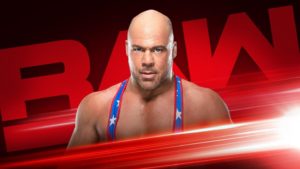 Nella serata di Washington ci sarà l'ultimo match di Kurt Angle dello show rosso. Dopo anni di lottato sia in WWE, sia in TNA, l'avventura del campione olimpico è ormai giunta agli sgoccioli. L'avversario odierno sarà Rey Mysterio, per una riedizione in tono minore di quello che accadde a WrestleMania 22 (con la partecipazione anche di Orton nel Triple Threat per il titolo mondiale).
 WOMEN'S TAG TEAM CHAMPIONSHIP
Dopo l'annuncio della settimana scorsa, Sasha Banks e Bayley dovranno difendere le loro cinture di coppia domenica notte dall'assalto di ben 3 team: Nia Jax & Tamina, Beth Phoenix & Natalya e le IIconics. Le 2 campionesse adotteranno qualche strategia particolare in vista dello Showcase of Immortals?
 REIGNS CERCA VENDETTA SU MCINTYRE?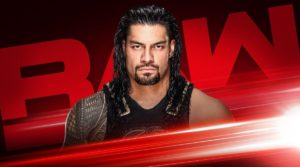 Nell'ultima puntata di RAW, Roman Reigns ha accettato la sfida lanciata da Drew McIntyre per WrestleMania 35. Tuttavia, lo scozzese si è preso un vantaggio attaccando il samoano e sbarazzandosi di Dean Ambrose nel Last Man Standing Match. A 6 giorni dall'evento più importante dell'anno il Big Dog cercherà di vendicarsi dall'aggressione subita la settimana scorsa?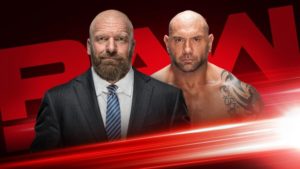 A pochi giorni dalla disputa di WrestleMania 35, Batista farà il suo ritorno a Raw in vista del suo match contro Triple H, dove quest'ultimo ha messo in palio la sua carriera. Cosa risponderà The Animal dopo le parole dure parole di The Game dell'ultima puntata?