Carissimi lettori di The Shield of Wrestling, ben ritrovati nel nostro appuntamento mensile targato "PerfecTen", l'angolo riservato alle curiosità sui nostri beniamini. Quest'oggi dedicheremo la nostra completa attenzione al wrestler del momento nonché nuovo WWE Champion, Daniel Bryan. Buona lettura!
10) Cominciamo la nostra sfilza di curiosità con una abbastanza sconosciuta: molti fan vorrebbero vedere Daniel Bryan in NJPW o in altre federazioni dell'oriente, credendo che il buon Danielson non ci sia mai stato, ma è errato. L'American Dragon può vantare di aver vinto il GHC Junior Heavyweight Championship della NOAH e gli IWGP Junior Heavyweight Tag Team Championship della NJPW, in coppia con Curry Man.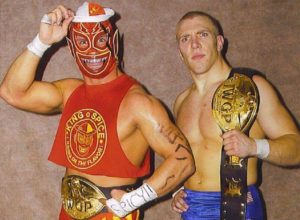 9) Daniel Bryan è una macchina da record impressionante. Uno dei suoi record più prestigiosi è quello di essere l'unico, insieme a CM Punk e Seth Rollins, ad aver vinto sia il WWE Championship che il RoH World Championship.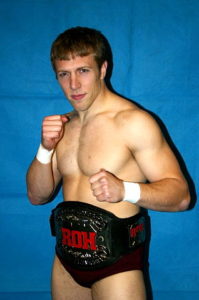 8) Come ben saprete, il vero nome dell'American Dragon è Bryan Lloyd Danielson. A detta di quest'ultimo, in un'intervista che rilasciò qualche anno fa, la WWE ritenne che il wrestler statunitense dovesse cambiare nome a causa della poca originalità. Le tre opzioni furono: Lloyd Boner, Buddy Peacock e Daniel Bryan. Fortunatamente fu scelto proprio l'ultimo.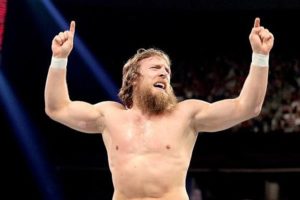 7) Non è un mistero che Daniel sia uno dei wrestler più conosciuti nell'intera storia della Ring of Honor. Alcuni suoi feud sono perfette opere d'arte e insieme ai match rasentano la perfezione. Una prova lampante di quanto suddetto, risale al 2004 dove, contrapposto ad Austin Aries, mise in piedi un fantastico match di oltre 70 minuti. Uno degli incontri più iconici del panorama indipendente mondiale.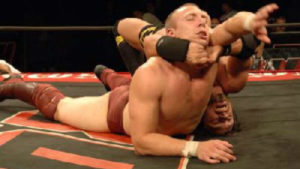 6) Parlando di prestigio, il Wrestling Observer, una delle testate più famose al mondo, ha rinominato il "Best Technical wrestler Award" in "Bryan Danielson Award" dopo che Bryan vinse il suddetto riconoscimento dal 2005 al 2013.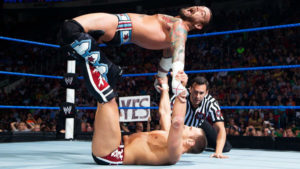 5) Bryan è nato a Aberdeen, Washington, città natale dove è nato lo storico frontman dei Nirvana, Kurt Cobain. Proprio in questi giorni, Virgin Radio – nota testata giornalistica a tema musicale – ha scatenato una polemica pregna di pressapochismo sulle analogie fra le due figure. I fan wrestlinghiani non hanno decisamente apprezzato.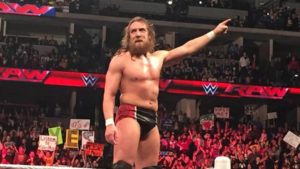 4) È un ex vegano e, udite udite, ha "sfruttato" questa sua scelta di vita anche in WWE, strutturando promo sul fatto di essere una persona migliore degli onnivori. L'ex PWG World Champion ha ormai abbandonato questo stile di vita da anni a questa parte, mantenendo comunque una dieta, per la maggior parte, vegetariana.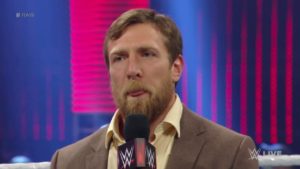 3) In questo articolo ho abusato tanto del soprannome 'American Dragon', ma da dove nasce? Daniel ha usato questo pseudonimo per delineare la gimmick di un lottatore mascherato, che appunto aveva una maschera dai colori rossi, blu e bianchi, che ovviamente raffigurava un drago.
2) La carriera del pro wrestling è indubbiamente una delle più coraggiose da intraprendere, in quanto può arrecare danni irrisolvibili. Bryan ne è un esempio lampante a causa del suo orecchio sinistro – e non solo -, considerevolmente danneggiato dopo un match con Hideo Itami (fka KENTA) in Ring of Honor.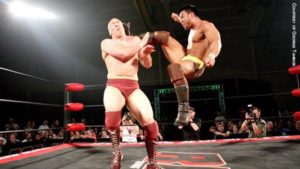 1) In un'intervista a SLAM! Wrestling, molti anni fa, raccontò della sua esperienza nella Texas Wrestling Alliance. Difatti, l'attuale WWE Champion, oltre ad essersi allenato nella federazione di Dean Malenko, ha fatto anche una capatina molto lunga alla federazione di Shawn Michaels. L'American Dragon nella medesima federazione fece amicizia con Brian Kendrick e venne allenato anche da William Regal.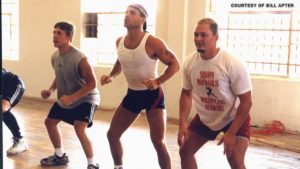 Queste erano 10 curiosità relative ad uno dei wrestler più amati di sempre. Conoscete altre curiosità/aneddoti inerenti al wrestler statunitense? La sezione commenti è vostra. Io vi saluto e vi dò appuntamento fra un mese con PerfecTen. Vi ricordo che potete anche suggerire un wrestler a vostra scelta. Have a nice day!