Carissimi lettori di The Shield of Wrestling, alla tastiera c'è il vostro Phoenix pronto a fare un quadro generale di ciò che ci aspetta nell'odierna puntata di Monday Night Raw!
•DESTRUCTION EVERYWHERE! – Raw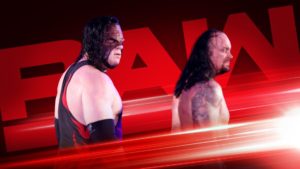 Il finale di WWE Super Show-Down lascia libera interpretazione a qualsiasi scenario. La WWE ha pubblicato l'immagine di preview che raffigura i Brothers of Destruction, facendo intendere che i due saranno presenti all'odierna puntata di Monday Night Raw. Gli scenari, come appunto suddetto, sono infiniti, ma l'idea più probabile è che Undertaker voglia affrontare Shawn Michaels a Wrestlemania 35. Personalmente, spero che non accada mai, se no avrei veramente dei seri problemi a guardare la WWE senza astio.
•ROAD TO EVOLUTION! – Raw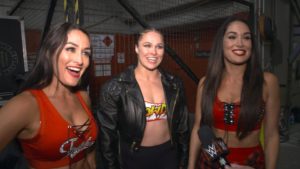 Nikki Bella e Brie Bella hanno tenuto in panchina – volontariamente – Ronda Rousey per gran parte del loro match allo Showdown, tutto questo non ha fatto piacere a Ronda, che appena entrata ha sfogato tutta la sua rabbia repressa. La Road to Evolution è ufficialmente iniziata, alla Rousey manca una sfidante e Nikki è la più indicata sicuramente. Vedremo se la situazione evolverà o meno.
Questi erano i punti più importanti da tenere assolutamente d'occhio. Io vi saluto e vi dò appuntamento a 'sta sera per il report in live!