Carissimi lettori di The Shield of Wrestling, anche per l'ultima puntata di Monday Night Raw dell'anno il vostro vicedirettore, Ciro "Phoenix" Gallotti è pronto alla tastiera per fare il punto della situazione con l'apposita preview. Buona lettura!
•STEEL CAGE MATCH!
Dopo quasi 365 giorni di completa dominanza come tag team, Drew McIntyre e Dolph Ziggler hanno fatto sì che la loro alleanza venisse colpita da una mancanza di fiducia estrema che ha portato all'incontro che si svolgerà questa notte. Difatti, come già preannunciato da Vince "Santa" McMahon, i due collideranno in uno Steel Cage Match che forse siglerà l'inizio di un nuovo capitolo in WWE per entrambi.
•ALLIANCE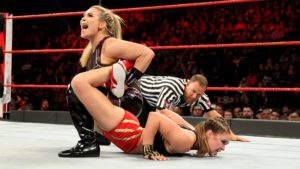 Natalya e Ronda Rousey hanno offerto un buon match in quel che è stata la penultima puntata dell'anno, ma "stranamente" la stessa 'E le ha pubblicizzate come tag team per l'odierna puntata. Nuovi sviluppi e nuove avversarie? 
•REVENGE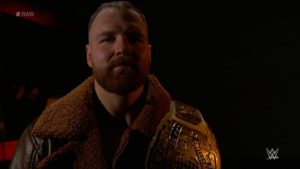 Il feud che ha visto coinvolti Dean Ambrose e Seth Rollins ha sicuramente caratterizzato gli ultimi mesi della WWE, offrendo alti e soprattutto bassi. Con il nuovo annuncio della McMahon Family, che ha abolito la clausola di rematch automatico, il buon The Architect vorrà sicuramente mettere le mani sul Lunatic Fringe per farsi giustizia da solo.
Questi sono i tre punti più importanti per quanto riguarda per l'odierna puntata. Colgo l'occasione per farvi gli auguri di buon anno a nome di tutto lo staff di The Shield of Wrestling. L'appuntamento si rinnova fra 7 giorni, have a nice day!