Carissimi lettori di The Shield of Wrestling, Phoenix è ritornato alla tastiera per mettere in tavola l'ultima edizione di Raw Ups&Downs in vista di Hell in a Cell!
DOWNS:
•AoP – CHAPTER II – Raw Ups&Downs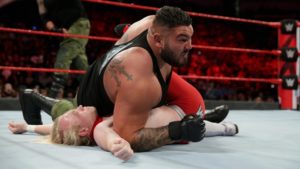 Drake Maverick ha ridato vita agli Authors of Pain, rimasti orfani di un manager che potesse dare loro una maggiore 'sicurezza', se così vogliamo dire. Ma quindi, perché è un punto negativo? Molto semplice: il loro debutto – come 'protetti' di Maverick – è stato caratterizzato abbastanza bene, solo che partecipando alle risse – dove aiutano dei potenziali rivali – fa drasticamente calare tutto ciò. È un'incoerenza assurda e, sinceramente, non riesco davvero a capire come la WWE possa far passare una cosa simile.
•UPS:
•THE GLORIOUS TEAM – Raw Ups&Downs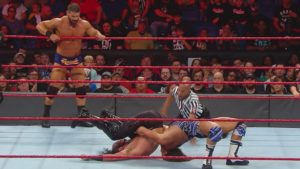 Ah, le tipiche faide made in WWE. Il motivo per il quale si trova nei punti positivi è abbastanza logico: Bobby Roode, sentendosi messo da parte, a causa di Chad Gable, farà tornare quella sua indole da heel egocentrico che tanto serve al midcarding di Raw, attualmente scevro di nomi interessanti. È più una speranza che un'idea: Bobby Roode, seppur limitato tecnicamente, è un heel di tutto rispetto che potrebbe mettere in buona luce sia se stesso che Gable.
Anche per quanto riguarda questo appuntamento, non ritengo necessario menzionare altre cose estrapolare da una puntata scorrevole, ma comunque mediocre nel suo piccolo. Ci vediamo più tardi con la preview di Smackdown Live, adios!