CARISSIMI LETTORI DI THE SHIELD OF WRESTLING, DOPO UNA PUNTATA DI RAW COLMA DI SPUNTI INTERESSANTI PER IL FUTURO, ANDIAMO A SCOPRIRE COSA CI RISERVERÀ L'ODIERNA PUNTATA DI SMACKDOWN LIVE!
•WHY ORTON, WHY? – SMACKDOWN LIVE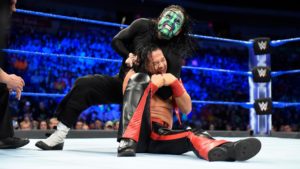 Prosegue da Extreme Rules questa spietata caccia di Randy Orton nei confronti di Jeff Hardy. I rumors più recenti portano a due ipotesi: Jeff, visti i numerosi acciacchi fisici, ha bisogno di riposo e l'attacco della vipera è congeniale a tutto ciò. La seconda invece, vede Shinsuke Nakamura difendere il suo United States Championship in un Triple Threat, a Summerslam.
TOURNAMENT FOR THE GLORY – SMACKDOWN LIVE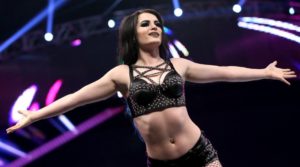 Dopo gli svariati annunci di Paige, sarà finalmente possibile assistere al torneo valevole un'opportunità ai Tag Team Championship. Questa notte collideranno il New Day e la SAnitY, poi toccherà ai The Bar e agli Usos. I team vincenti si sfideranno in un ultimo match decisivo.
THE LASSKICKER V. THE PRINCESS OF STATEN ISLAND – SMACKDOWN LIVE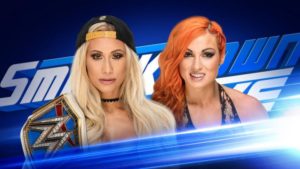 La rincorsa di Becky Lynch al titolo, in termini di concretismo, è iniziata dal pre Money in The Bank, fino ad arrivare a sfidare la campionessa stessa in un no-title match. Stanotte le due dovranno affrontarsi e se l'irlandese dovesse vincere, riceverà un match titolato per Summerslam.
WHO'S NEXT? – SMACKDOWN LIVE
Nella scorsa puntata di Smackdown Live, Paige aveva anticipato che questa notte sarebbe stato svelato l'avversario di AJ Styles in vista di Summerslam. Le ipotesi più probabili, considerando i vari fattori e le attuali faide, portano a Samoa Joe. Stasera scopriremo nei dettagli cosa ha in serbo il fato per AJ Styles.
Dalla base è tutto, buona visione!