Popolo di The Shield Of Wrestling, benvenuti! Alla tastiera AlexJin, in via del tutto eccezionale come per gli Ups&Downs di RAW, pronto a fare un quadro generale di ciò che ci aspetta nell'odierna puntata di SmackDown Live!
•TRICK OR STREET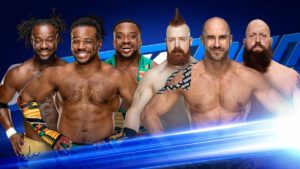 La faida a mio parere più vuota di SmackDown sarà a tema Halloween: uno dei tre membri delle stable prenderà parte a questo street fight a tema Halloween, magari in costume. Potrebbe essere divertente, ma non sembra migliorare la storyline.
•CONFRONTO

La situazione tra AJ Styles e Daniel Bryan, in vista di Crown Jewel, si sta facendo più tesa, viste le due sconfitte di fila contro gli Usos per via di alcuni colpi "accidentali" tra i due. Vedremo come la faida andrà avanti questa sera.
•VERSO LA WORLD CUP

Vedremo in puntata i quattro partecipanti di SmackDown alla World Cup: Rey Mysterio, Jeff Hardy, Randy Orton e The Miz. Tutti e 4 si stanno preparando per il torneo ma non sappiamo se avranno un match questa sera.
•PREPARAZIONE PER RONDA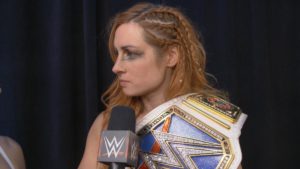 Come abbiamo visto, il primo match annunciato per Survivor Series è Becky Lynch vs Ronda Rousey, campionessa contro campionessa. Un'avversaria davvero ostica per l'irlandese, reduce della vittoria con Charlotte Flair. Vedremo quindi come si preparerà all'ex UFC.
Noi vi auguriamo una buona visione e vi diamo appuntamento a questa notte, dove avrete la possibilità di seguire in diretta la puntata con tutte le dinamiche e i risultati in diretta. Alla prossima!