Buon Sabato a tutti, amici di The Shield Of Wrestling, io sono Mirko "Ronoy" Mulas e siamo qui per una nuova puntata di Pills Of Wrestling. Buona lettura.
Dopo il proprietario passiamo ad uno degli uomini di punta della federazione negli ultimi anni. Oggi parleremo di un atleta Fenomenale che pur essendo arrivato in WWE ad età avanzata (al Top della fama e della maturazione visto che aveva già trascorso un periodo nella federazione di Stamford) ha saputo attuare cambiamenti e continuare a dominare allo stato puro. Il prossimo protagonista è AJ Styles e la curiosità di cui parleremo appartiene al suo passato.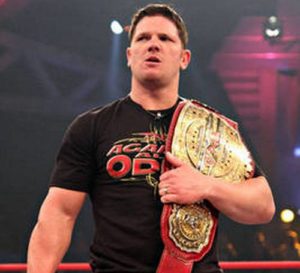 •The Grand Slam of TNA
Durante la sua lunga carriera, iniziata nel 1999, Styles ha lottato in molte delle principali federazioni di wrestling al mondo e ancora oggi a più di 40 anni continua a stupire. National Wrestling Alliance (NWA), World Championship Wrestling (WCW), Total Nonstop Action (TNA), Ring of Honor (ROH), New Japan Pro-Wrestling (NJPW) e World Wrestling Entertainment (WWE) sono le federazioni che hanno dato asilo a questo campione. La memoria ci porta ad Impact ( che al tempo di Styles manteneva ancora il nome TNA) quando AJ dominava la federazione di Toronto.
Qui Styles passò gran parte della sua carriera, militandoci dal 2002 al 2013 riuscendo ad ottenere dei risultati che, ancora oggi, nessun wrestler ha eguagliato. Nel primo anno vinse subito il TNA X Division Championship. Non molto dopo riuscì ad accaparrarsi anche l'NWA World Tag Team Championship insieme a Jerry Lynn. La sua ascesa non si fermò poiché l'11 giugno 2003, in un match contro Raven e Jeff Jarrett, vince l'NWA World Heavyweight Championship diventando cosi il primo Triple Crown Champion nella storia della TNA. Nel 2007 riuscì a laurearsi TNA World Tag Team Champion sconfiggendo Pacman Jones e Ron Killings (R-Truth) insieme al proprio compagno Tomko. Infine nel 2009 vinse il TNA Legends Championship detenuto in quel momento da Booker T diventando cosi il primo Grand Slam Champion di Impact e anche l'unico della storia ad aver detenuto ogni singola cintura maschile della Federazione creata da Jeff Jarrett. La qualità sul ring e il fortissimo carisma hanno reso Styles uno dei migliori atleti al mondo e uno dei più rappresentativi degli ultimi 15 anni.
Conoscevate queste vittorie del Phenomenal One? Fatecelo sapere nei commenti!!
Con questo vi saluto e vi do appuntamento al prossimo Sabato, sempre qui con The Shield Of Wrestling. Stay Tuned Brothers!!