RAW 04-11-2019 Preview | Ecco la Preview di Monday Night RAW post-Crown Jewel, in programma al Nassau Veterans Memorial Coliseum di Long Island
Ecco i possibili scenari della nuova puntata di Monday Night RAW, che segue di 4 giorni la disputa dell'evento in Arabia Crown Jewel, andato in scena lo scorso giovedì.
Potete trovare tutte le Previews e tutti i nostri contenuti anche sulla nostra app. SCARICALA QUI!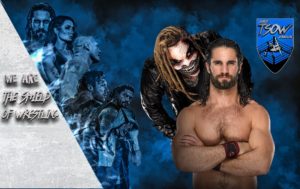 Prima della disputa di Crown Jewel, la dirigenza aveva già fissato una rivincita tra Seth Rollins e The Fiend, con i due che si affronteranno domani notte in uno Steel Cage Match, valevole per la cintura universale. Con la clamorosa vittoria di Bray Wyatt e l'arrivo di Brock Lesnar nello show rosso, l'annuncio di qualche settimana fa potrebbe non essere ufficiale; l'incontro verrà confermato lo stesso? Oppure ci saranno variazioni dell'ultimo minuto? Il nuovo volto della paura riuscirà a difendere il titolo e a portarlo a SmackDown?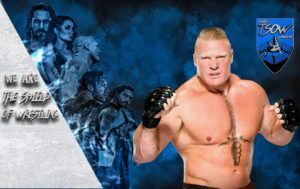 Come detto in precedenza, il campione WWE Brock Lesnar ha deciso di lasciare SmackDown per aggregarsi al Main Roster, portandosi con sé il titolo massimo dello show blu. Il motivo di tale scelta, come ha spiegato venerdì notte Paul Heyman, riguarda Rey Mysterio che, dopo l'incontro con Cain Velasquez, ha attaccato la Bestia con diverse sediate. Con The Beast in cerca di vendetta, cosa combinerà il folletto di San Diego? Ci sarà un match titolato tra i due prossimamente?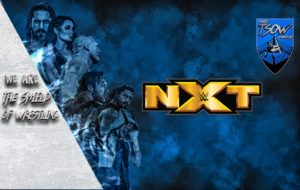 Con Crown Jewel ormai alle spalle, la WWE sembra essere già proiettata con il prossimo evento, ovvero Survivor Series. Quest'anno, a differenza del passato, ci sarà anche NXT a presiedere l'evento, con il roster giallo che ha già mandato un messaggio inequivocabile nell'ultima puntata di SmackDown, con Triple H e Shawn Michaels al comando delle operazioni e i giovani talenti che si sono fatti subito valere. Quali novità potrebbe regalarci la serata di Long Island? Ci sarà un'altra invasione anche nel Main Roster? Verranno già sanciti alcuni match per il prossimo evento?
E con questo si conclude il nostro RAW 04-11-2019 Preview
Scopri tutte le nostre Preview
Se volete far parte della nostra community entrate nel gruppo Telegram mentre per restare sempre aggiornati sulle ultime notizie seguite il nostro canale Telegram.
Per partecipare alle nostre periodiche chiacchierate entrate a far parte del nostro server Discord.