RAW Preview 23-09-2019 | Ecco la Preview della puntata di Monday Night RAW, in programma nel Chase Center di San Francisco
Scopriamo i possibili scenari di Monday Night RAW, sempre più in avvicinamento verso Hell In A Cell.
Potete trovare tutte le Previews e tutti i nostri contenuti anche sulla nostra app. SCARICALA QUI!
Nell'ultima settimana di wrestling, The Fiend ha mandato un chiaro messaggio a Seth Rollins e al titolo universale. Dopo aver attaccato l'ex architetto dello Shield al termine di Clash Of Champions, Bray Wyatt ha seminato panico anche 7 giorni fa a RAW, quando ha steso Kane e ha sorriso in maniera minacciosa al Kingslayer. In vista del loro incontro nella struttura infernale che si terrà nel prossimo PPV, cosa farà Rollins per rispondere agli ultimi attacchi del nuovo volto della paura? Quali altre strategie avrà in mente The Fiend?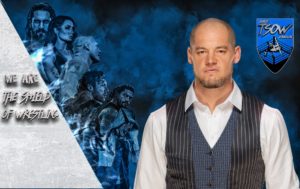 Sette giorni fa, Baron Corbin ha sconfitto Chad Gable nella finale del torneo King Of The Ring e si è aggiudicato il premio dell'edizione 2019. Tuttavia, i festeggiamenti del Lone Wolf a SmackDown sono durati molto poco a causa dell'intervento dell'ex membro degli American Alpha, che ha distrutto tutto quello che si trovava sul ring. Dopo quanto accaduto 6 giorni fa, come si vendicherà Corbin? Ci sarà un altro match tra i 2 a Hell In A Cell?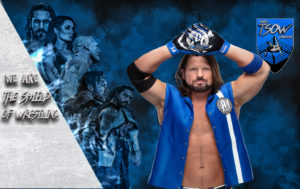 A Clash Of Champions, AJ Styles ha sconfitto Cedric Alexander e ha mantenuto con successo il titolo degli Stati Uniti. Settimana scorsa, il Phenomenal One ha nuovamente steso a terra l'ex campione dei pesi leggeri, mandando un chiaro messaggio ai possibili pretendenti alla sua cintura. In vista di Hell In A Cell, chi sarà il primo sfidante dell'US Championship? Ci sarà un altro incontro con Cedric Alexander? Oppure interverrà un altro atleta?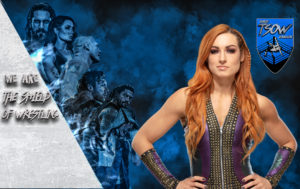 Sempre più accesa la situazione tra le donne, con le 4 Horsewomen in aperta rivalità tra di loro. Nell'ultima puntata, oltre all'ufficialità dell'incontro titolato nella struttura d'acciaio tra la Boss e The Man, si è riaccesa nuovamente la strana alleanza tra la campionessa di RAW Becky Lynch e Charlotte Flair, che hanno respinto l'assalto di Sasha Banks e la Bayley, detentrice del titolo di SmackDown. Cosa succederà di nuovo nella serata di San Francisco?
E con questo si conclude la nostra RAW 23-09-2019 Preview
Se volete far parte della nostra community entrate nel gruppo Telegram.
Per partecipare alle nostre periodiche chiacchierate entrate a far parte del nostro server Discord.