RAW Preview 02-12-2019 | Ecco la Preview della puntata di Monday Night RAW, in programma a Nashville
Ecco i possibili scenari della nuova puntata di Monday Night RAW che si svolgerà nella Bridgestone Arena di Nashville (Tennessee).
Potete trovare tutte le Previews e tutti i nostri contenuti anche sulla nostra app. SCARICALA QUI!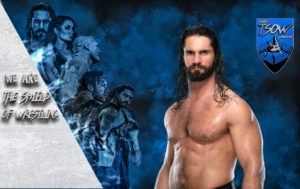 Nell'ultima puntata di RAW, Seth Rollins ha assunto un atteggiamento diverso dal solito, prima attaccando aspramente le superstar dello show rosso per il disastro delle Survivor Series, in particolar modo contro Kevin Owens. Inoltre, nel main event ha sfidato il canadese, con l'incontro terminato in squalifica a causa dell'attacco degli Authors Of Pain, che hanno attacco KO ma non l'ex campione universale. Domani sera, il Beastslayer ha promesso che chiederà scusa a tutto il Main Roster per il comportamento avuto sette giorni fa. Rollins sarà di parola o regalerà qualche colpo di scena? Ci saranno delle conseguenze con Owens in vista di TLC? Gli Authors Of Pain spiegheranno le loro ragioni per aver aggredito il PrizeFighter?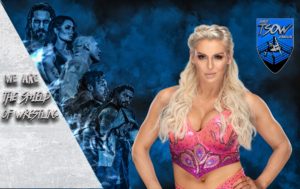 Sette giorni fa Asuka, in maniera scorretta, ha sconfitto Charlotte Flair, vendicando della sua compagna Kairi Sane, battuta precedentemente dall'ex campionessa di SmackDown. Nella puntata di Nashville, la Queen intende vendicarsi e per questo motivo è stato indetto un Handicap Match 2 Vs 1 con le due campionesse di coppia. Riuscirà la figlia del Nature Boy ad avere la meglio sulle due ragazze orientali? Ci sarà un intervento a sorpresa della campionessa Becky Lynch, acerrima rivale del duo tutto asiatico?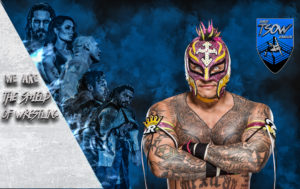 Nell'ultima puntata di RAW, Rey Mysterio è riuscito nell'impresa di sconfiggere AJ Styles e di diventare il nuovo campione degli Stati Uniti. Tuttavia, quella opportunità doveva spettare a Humberto Carrillo, duramente attaccato e messo fuori dai giochi dagli Original Club. Inoltre, l'atleta mascherato si è servito dell'aiuto di Randy Orton per avere la meglio sul Phenomenal One. Ci sarà un re-match tra i due? Styles, come dichiarato sette giorni fa, si prenderà la vendetta su The Viper?
E con questo si conclude il nostro RAW Preview 02-12-2019
Scopri tutte le nostre Preview
Se volete far parte della nostra community entrate nel gruppo Telegram mentre per restare sempre aggiornati sulle ultime notizie seguite il nostro canale Telegram.
Per partecipare alle nostre periodiche chiacchierate entrate a far parte del nostro server Discord.