Benvenuti cari lettori di The Shield Of Wrestling alla Preview di RAW post-Money In The Bank, in programma al Times Union Center di Albany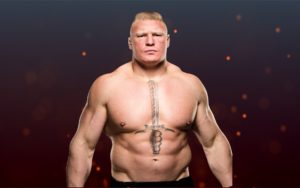 Nella serata di ieri è successo il clamoroso: Brock Lesnar, entrato al posto dell'infortunato Sami Zayn, è tornato on-screen e ha vinto la valigetta del Money In The Bank. Questa sera sembra essere certa la sua presenza ad Albany. Cosa avrà da dire il vincitore della valigetta? Vorrà già incassare contro uno dei 2 campioni massimi?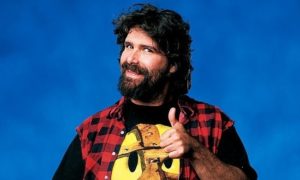 Durante la disputa di Money In The Bank, la WWE ha tenuto un clamoroso annuncio, ovvero la presenza di Mick Foley nella puntata di stasera, che presenterà una nuova cintura che farà parte del roster di RAW. Quale titolo verrà presentato ad Albany? Ci sarà il tanto vociferato ritorno del titolo Hardcore?
Nella serata di ieri, Seth Rollins ha sconfitto AJ Styles, al termine di un ottimo incontro, e ha mantenuto il titolo universale. Per il Kingslayer, in vista del prossimo evento in Arabia, dovrebbe presentarsi una nuova sfida. Chi sarà il prossimo sfidante del campione universale?
 BRAUN STROWMAN VS SAMI ZAYN?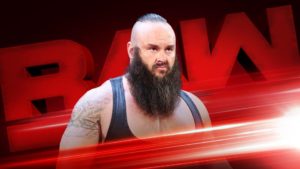 Nelle ultime 2 settimane, Braun Strowman e Sami Zayn sono stati protagonisti di continui attacchi, con il canadese che è riuscito a rubare il posto nel Money In The Bank Ladder Match al "Mostro che cammina tra gli uomini". Tuttavia, il gigante si è vendicato attaccando violentemente Zayn, costringendolo a saltare il main event con la valigetta in palio. Cosa accadrà tra i 2 lottatori questa sera? Verrà sancito un match per il prossimo PPV in Arabia?
A Money In The Bank, Becky Lynch ha difeso con successo la cintura femminile di RAW, ma ha perso quella di SmackDown a causa dell'intervento di Lacey Evans. L'irlandese è rimasta con un solo titolo e tenterà di difenderlo in tutti i modi. Chi sarà la prossima sfidante di "The Man"? La "Donna di altri tempi" avrà una seconda chance titolata?