Carissimi lettori di The Shield of Wrestling, alla tastiera c'è il vostro Phoenix pronto a fare un quadro generale di ciò che ci aspetta nell'odierna puntata di Monday Night Raw!
•TERMINATOR'S REVENGE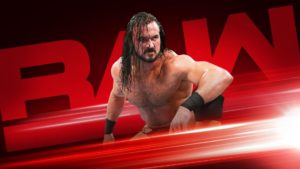 Drew McIntyre ha finalmente varcato la sottile linea che lo teneva buono nei confronti di Braun Strowman. Difatti, al termine dell'ultima puntata di Monday Night Raw, lo scozzese ha attaccato Braun con la potentissima Claymore. Una gigantesca crepa è stata aperta nell'alleanza, questa sera vedremo se la fine è stata siglata, o se ci saranno compromessi congeniali alla prolungazione della stable.
•RONDA'S GONNA KILL YOU! 
Evolution è alle porte e quasi tutti i match sono stati messi in tavola. Il più piccante – secondo la WWE – è quello per il Raw Women's Championship, che vedrà Ronda Rousey contro Nikki Bella. Il turn delle Bella ha sicuramente influenzato l'ex UFC, che molto probabilmente non si risparmierà se 'sta sera dovesse vedere una delle due gemelline.
•DEAN, ARE YOU IN?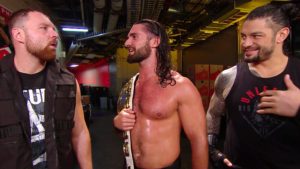 Non solo i Dogs of War sono in situazioni critiche, ma anche lo Shield si ritrova a fare i conti con un membro assai imprevedibile, Dean Ambrose. L'ex campione intercontinentale ha dato cenno, più volte, di voler abbandonare la fratellanza, nonostante questi abbia chiuso gli ultimi match più importanti. Nell'odierna puntata vedremo se una decisione definitiva sarà finalmente presa.
Questi erano i 3 punti più importanti della puntata. Noi, come sempre, vi aspettiamo in live con il report e i risultati. Adios!