Carissimi lettori di The Shield of Wrestling, alla tastiera c'è il vicedirettore, Ciro "Phoenix" Gallotti pronto a fare un quadro generale di ciò che ci aspetta nell'odierna puntata di Smackdown Live che, come vi ricordo, è l'ultima in vista di TLC. Buona lettura!
•SOME OLD STUFF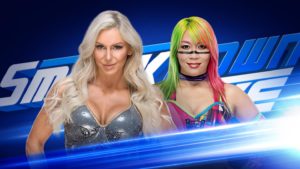 Charlotte Flair e Asuka collideranno nuovamente e inaspettatamente creeranno il Wrestlemania Rematch tanto vociferato. È inutile dire che se strutturato bene – seppur con l'interferenza di Becky – questo sarà il "Match of The Night". Una grande incognita è appunto l'esito dell'incontro: Se Asuka dovesse perdere, secondo la logica che la WWE ormai adotta da anni, sarebbe la vincitrice più indicata in quel di TLC.
•RAP BATTLE!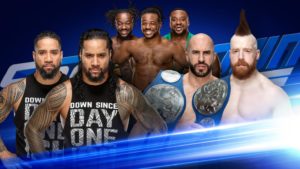 Smackdown Live è ormai testimone dei segmenti più trash dell'intera storia WWE e nemmeno 'sta sera si smentirà. Questo teatrino era completamente evitabile e anzi, vi dirò: la presenza del New Day fa semplicemente capire che i The Bar sono, incredibilmente, un becero rimpiazzo che ha tenuto calde le cinture.
•NAOMI V. MANDY ROSE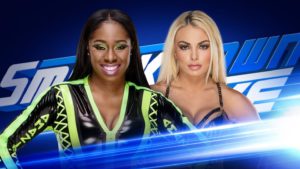 Mandy Rose e Sonya Deville stanno piano, piano scalando le gerarchie di Smackdown Live con vittorie anche "non loro". Nell'odierna puntata Mandy Rose cercherà di battere una delle lottatrici più amate dello show blu e di pareggiare i conti con Sonya, la quale ha battuto, precedentemente, Charlotte Flair.
•DEMONS
Samoa Joe è l'impersonificazione dei demoni con i quali Jeff Hardy ha dovuto danzare per molti anni della sua vita. Questa storyline è apparentemente scevra di un senso e anche Joe sembra molto lasciato al suo destino: il feud non può giovare a nessuno dei due.
Questo sono i punti più importanti da tenere d'occhio. Io, come di consueto, vi invito a seguirci con il report e i risultati in diretta. Have a nice day!