SmackDown Live Preview 23-07-2019. Benvenuti anzi bentornati lettori di The Shield Of Wrestling. Io sono Davide Cannilla e, come ieri per RAW, oggi analizzeremo i punti più importanti per SmackDown Live! Iniziamo subito!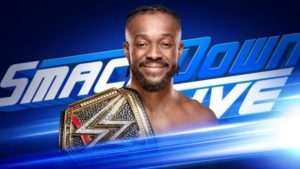 Dopo essere stato schienato settimana scorsa nel match contro Samoa Joe, Elias e Randy Orton, Kofi Kingston ha reso noto che stanotte annuncerà il suo nuovo sfidante per SummerSlam. In quel di SmackDown Live potrebbero ammucchiarsi i personaggi arrivando addirittura ad un Fatal 4 Way.
DESTINATARIO: KEVIN OWENS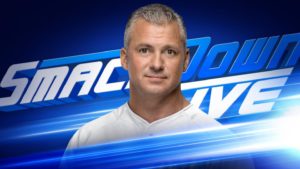 Come ormai sappiamo, Kevin Owens ha sfidato per il PPV più caldo dell'estate Shane McMahon, se dovesse perdere si ritirerà. Il figlio del propietario ha fatto sapere di voler parlare al canadese proprio durante SmackDown Live, staremo a sentir le sue parole.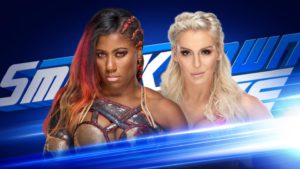 Dopo aver scoperto che Ember Moon colliderà con Bayley al PPV, stasera questa dovrà vedersela con colei che ha monopolizzato la divisione femminile WWE negli ultimi anni, Charlotte Flair. Le due daranno spettacolo o si accontenteranno del compitino?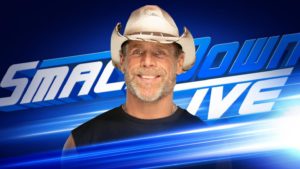 Ieri sera a RAW c'è stato la puntata soeciale denominata: "RAW Reunion". Tra le leggende apparite troviamo Shawn Michaels che ha fatto parte d'un segmento in collaborazione con Seth Rollins. HBK però ha voluto allungare di un giorno il suo ritorno ed oggi sarà al tavolodi commento durante SmackDown Live.
Insomma, la puntata di SmackDown Live può riservare parecchie sorprese e noi le aspetteremo. Inoltre vi ricordo il nostro report, come sempre in diretta. Da noi è tutto…ALLA PROSSIMA!
Se volete far parte della nostra community entrate nel gruppo Telegram
Per partecipare alle nostre periodiche chiacchierate entrate a far parte del nostro canale Discord