Live da Tampa, Florida andrà in onda l'odierna puntata di Smackdown Live. Phoenix come sempre è alla tastiera pronto a farvi scoprire ciò che ci attende stasera!
•THE VIPER STRIKES AGAIN – Smackdown Live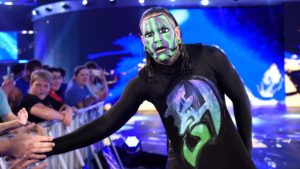 Continua la spietata caccia di Randy Orton nei confronti di Jeff Hardy. Il Legend Killer ha affermato di essere in grado di scrivere il capitolo definitivo alla carriera dell'ex United States Champion, che stasera tornerà a SD per avere un confronto con il suo carnefice. Non dimentichiamo però l'incognita, Shinsuke Nakamura che attualmente se la cava comodamente grazie al neo-nato feud.
•THE UNDERDOG FROM THE UNDERGROUND – Smackdown Live
La scalata di Becky Lynch al titolo è ormai impennata più che mai, soprattutto dopo settimana scorsa. La Lasskicker è proiettata verso Summerslam da assoluta favorita, con una Carmella che non dispone neppure di James Ellsworth. Vedremo come evolverà la situazione questa sera.
•ZELINA VEGA VS. LANA – Smackdown Live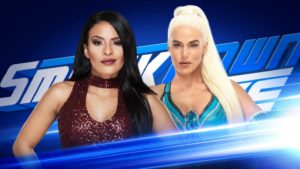 Paige ha solo ieri annunciato questo match, nato da una rissa a bordo ring durante il match che vedeva protagonista Andrade "Cien" Almas e Rusev. Di certo possiamo aspettarci delle sorprese da questo incontro, dato che Zelina fka Rosita è un ex campionessa di coppia TNA. Ne vedremo delle belle!
•SAMOA JOE AND HIS KILLER INSTINCT – Smackdown Live

La Samoan Submission Machine ha palesato il suo istinto da killer ed ha brutalmente attaccato AJ Styles, presentandosi come suo nuovo sfidante. I due hanno già messo su faide magistrali nella fu TNA, riusciranno a ripetersi? Difficile rispondere. Sono decisamente maturati e godono di uno stage importantissimo, ma la gestione è l'incognita che maggiormente va considerata. Lo scopriremo vivendo!
•TAG TEAM TOURNAMENT: THE USOS VS. THE BAR – Smackdown Live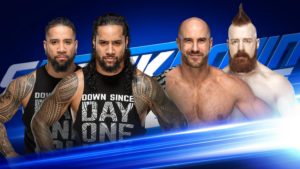 I The Bar e gli Usos tornano a SD Live! nel migliore dei modi: un Tag Team Match che decreterà la finale di questo torneo, con in palio una shot ai titoli dei Bludgeon Brothers. Il New Day ha sconfitto la SAnitY e sta solo aspettando i prossimi avversari.
Come sempre, seguite il nostro report e buona visione!