Ecco i partecipanti e i loro rispettivi Team che si contenderanno i 3 premi nel primo Fanta WWE di TSOW 2018-2019
•Michele Matonti
RAW: Akam, Drew McIntyre, Apollo Crews 40$
Smackdown Live: Daniel Bryan, Randy Orton, Aiden English. 45$
205 Live: Lio Rush & TJP. 15$
---
•Francesco D'Onofrio – A-TEAM
RAW: Roman Reigns, Dash Wilder, Mickie James 45$
Smackdown Live: Daniel Bryan, Kofi Kingston, Shelton Benjamin. 40$
205 Live: Mustafa Ali & TJP. 15$
---
•Ferdinando Monda
RAW: Dean Ambrose, Kevin Owens, Scott Dawson. 45$
Smackdown Live: Daniel Bryan, Andrade "Cien"Almas, Shelton Benjamin. 40$
205 Live: Mustafa Ali & TJP. 15$
---
•Aka Pri – PRIvE (PRI versus Everything)
RAW: Roman Reigns, Bobby Lashley, Apollo Crews. 50$
Smackdown Live: Daniel Bryan, Killian Dain, Shelton Benjamin. 35$
205 Live: Mustafa Ali & TJP. 15$
---
•Vincenzo Maio
RAW: Braun Strowman, The Undertaker, Elias. 50$
Smackdown Live: Shinsuke Nakamura, Tye Dillinger, Lana. 30$
205 Live: Buddy Murphy & Jack Gallagher. 20$
---
•Yuri Martinelli
RAW: Drew McIntyre, Alexa Bliss, Liv Morgan. 45$
Smackdown Live :The Miz Eric Young, Mandy Rose. 35$
205 Live:Mustafa Ali & Drew Gulak. 20$
---
•Daw85
RAW: Roman Reigns, Natalya, Liv Morgan. 45$
Smackdown Live: AJ Styles, Karl Anderson, Zelina Vega. 45$
205 Live:Tony Nese & Jack Gallagher. 10$
---
•Anthony Jensen Musollino – Phenomenal Team
RAW: Dean Ambrose, Scott Dawson, Liv Morgan. 35$
Smackdown Live: AJ Styles, Daniel Bryan, Aiden English. 55$
205 Live: TJP & Jack Gallagher. 10$
---
•RatedRKreasy – Team D-Xhamster
RAW: Braun Strowman, Drew McIntyre, Tyler Breeze. 55$
Smackdown Live: Daniel Bryan, Killian Dain, Shelton Benjamin. 35$
205 Live: Jack Gallagher & TJP. 10$
---
•Andrea Volpato – Lunatic Team
RAW: Dean Ambrose, Drew McIntyre, Liv Morgan. 45$
Smackdown Live: Randy Orton, Rusev, The Undertaker. 40$
205 Live:Mustafa Ali & Tony Nese.15$
---
• JohnnyUnd95 – DEEP NIGHTMARES
RAW: Roman Reigns, Sarah Logan, Liv Morgan. 40$
Smackdown Live: The Miz, Randy Orton, Aiden English. 45$
205 Live: Mustafa Ali & Jack Gallagher. 15$
---
•Patrizio Cioffi
RAW: Braun Strowman, Nikki Bella, Drew McIntyre. 60$
Smackdown Live: Aiden English, The Miz, R-Truth. 30$
205 Live: TJP & The Brian Kendrick. 10$
---
•Luca Boldrin
RAW: Seth Rollins, Finn Bàlor, Brie Bella. 60$
Smackdown Live: Lana, Randy Orton, Aiden English. 30$
205 Live: TJP & The Brian Kendrick. 10$
---
•Simone Kronos
RAW: Braun Strowman, Drew McIntyre, Liv Morgan. 55$
Smackdown Live: Harper, Rowan, Lana. 35$
205 Live: Jack Gallagher & TJP. 10$
---
•Davide Cannilla
RAW: Drew McIntyre, Kevin Owens, Sarah Logan. 40$
SmackDown Live: The Miz, Andrade "Cien" Almas, Sonya Deville. 40$
205 Live: Lio Rush & Mustafa Ali. 20$
---
•Rocco
RAW: Roman Reigns, Bobby Lashley, Titus O'Neal. 50$
Smackdown Live: Daniel Bryan, Jimmy Uso, Jay Uso. 40$
205 Live: Ariya Daivari & Tony Nese. 10$
---
•Fabio Calzia
RAW: Seth Rollins, Kevin Owens, Tyler Breeze. 50$
Smackdown Live: The Miz, Shinsuke Nakamura, Mandy Rose. 40$
205 Live: Jack Gallagher & TJP. 10$
---
•AndrInter96
RAW: Dean Ambrose, Liv Morgan, No Way José. 30$
Smackdown Live: AJ Styles, Andrade "Cien" Almas, Sheamus. 60$
205 Live: Tony Nese & TJP. 10$
---
•Leonardo Sfs
RAW: Drew McIntyre,Roman Reigns,Triple H. 55$
Smackdown Live: Rusev, Andrade "Cien" Almas, Undertaker. 35$
205 Live: The Brian Kendrick & Jack Gallagher. 10$
---
•Leonardo
RAW: Ember Moon, Akam, Bobby Lashley. 45$
Smackdown Live: Randy Orton, Shelton Benjamin, Kofi Kingston. 40$
205 Live: Tony Nese, Drew Gulak. 15$
---
•Francesco Iazzi
RAW: Bobby Lashley, Roman Reigns, Chad Gable. 55$
Smackdown Live: Aiden English, Daniel Bryan, Shelton Benjamin. 30$
205 Live: Drew Gulak, Tony Nese. 15$
---
•Dino De Cristofaro – Trash team
RAW: Drew McIntyre, Baron Corbin, Chad Gable. 45$
Smackdown Live: Daniel Bryan, Andrade "Cien Almas", Aiden English. 40$
205 Live: Mustafa Ali & TJP. 15$
---
• – The apex Predators
RAW: Roman Reigns, Sarah Logan, Chad Gable. 45$
Smackdown Live: Randy Orton, Shelton Benjamin, Sheamus. 40$
205 Live: Drew Gulak & Jack Gallagher. 10$
---
•Antonio Pap – HouseStark
RAW: Liv Morgan, Sarah Logan, Drew McIntyre. 30$
Smackdown Live: Shelton Benjamin, Daniel Bryan, AJ Styles. 55$
205 Live: Jack Gallagher & Kalisto. 15$
---
•FedeRid96 – DOLCESBORADO
RAW: Roman Reigns, Nikki Bella, No Way José. 45$
Smackdown Live: Shinsuke Nakamura, Aiden English, Kofi Kingston. 35$
205 Live: Buddy Murphy & TJP. 20$
---
•Rux – "NEW RUX ORDER"
RAW: Dolph Ziggler, Kevin Owens, Alicia Fox. 40$
Smackdown Live: Daniel Bryan, Sheamus, Aiden English. 40$
205 Live: Buddy Murphy & The Brian Kendrick. 20$
---
•Alfredo Bosco
RAW: Drew Mcintyre, Bobby Lashley, The Undertaker. 40$
Smackdown Live: Shinsuke Nakamura, Daniel Bryan, Aiden English. 40$
205 Live: Buddy Murphy & Jack Gallagher. 20$
---
•Christian Costanzini
RAW: Mickie James, The Undertaker, Bobby Lashley. 25$
Smackdown Live: Jeff Hardy, Randy Orton, John Cena. 50$
205 Live: Buddy Murphy & Mustafa Ali. 25$
---
•Lorenzo Spagnoli – NEAPOLITAN WORLD ORDER
RAW: Roman Reigns, Bobby Lashley, Apollo Crews. 50$
Smackdown Live: Shinsuke Nakamura, Killian Dain, Aiden English. 30$
205 Live: Buddy Murphy & Tony Nese. 20$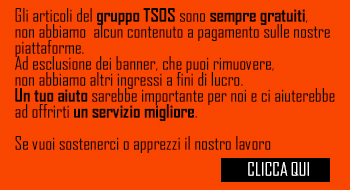 The Shield Of Wrestling è anche su carta stampata! Puoi trovare tutti i numeri di TSOW Magazine, CLICCANDO QUI.
Stiamo cercando nuovi elementi per il nostro staff! Ci sono diverse posizioni disponibili: se sei interessato, CLICCA QUI.
Per farti due risate a tema wrestling, segui i nostri amici di Spear Alla Edge su Instagram!