Popolo di The Shield Of Wrestling, benvenuti! Ritorna dopo diverso tempo la rubrica Indy Wrestler Of The Week, con alla tastiera il sottoscritto, Alessandro "Jin" Leone!
INDY WRESTLER OF THE WEEK – RUDO LIGHTNING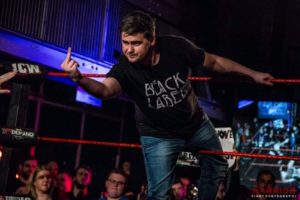 La scorsa sera si è tenuto l'annuale Square Go, la Royal Rumble della Insane Championship Wrestling. A vincerla è stato l'ex Red Lightning, entrato con il numero due. Rudo non si affacciava al titolo mondiale da diverso tempo. Ricordiamo che tra il 2012 ed il 2013 ebbe un regno di 336 giorni.
SQUARE GO: QUELLO CHE CI ASPETTAVAMO?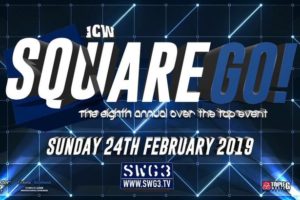 I Kings Of Catch sono i nuovi campioni, Kay Lee Ray vs Toni Storm è finito in no contest, Joe Coffey ha mantenuto il titolo Zero-G contro il debuttante Ilja Dragunov e Lionheart ha mantenuto il titolo massimo contro Angélico. Nella Battle Royal da segnalare l'italiano Paxxo ed il WWE Hall Of Famer Jeff Jarrett. Un po' di assenza di corposità nella card e soprattutto nel main event è soprattutto dovuta all'evento della PROGRESS.