Cari lettori di The Shield of Wrestling, ben ritrovati nel nostro appuntamento mensile targato "PerfecTen". Quest'oggi vi parleremo di 10 particolarità riguardanti un Wrestler tornato da poco al centro del quadrato. Ovviamente stiamo parlando di Sami Zayn.
10) Nonostante arrivi da Montreal, Zayn ha in realtà una discendenza molto più esotica. La sua discendenza medio-orientale lo colloca nella particolare minoranza dei Canadesi-siriani. Queste sue origini sono anche sottolineate in alcune scritture arabe che possiamo vedere nei suoi vestiti all'interno del ring.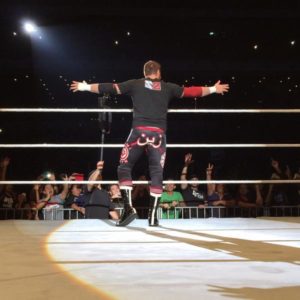 9) Proprio nella cultura Araba il nome Sami si può tradurre in "elevato" e Zayn in "bello e radioso". Questi aggettivi possiamo notarli anche nello stile di lotta del Canadese che rispecchia un fantastico High-Flyer.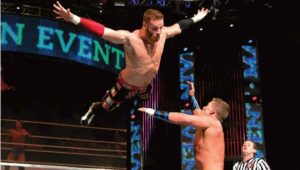 8) Nel 2005 quando Sami era ancora una promessa, insieme a Kevin Owens, durante un evento incontrò Stone Cold Steve Austin. i due giovani si avvicinarono alla leggenda sperando di ricevere alcuni consigli utili per la propria carriera. Owens ricevette elogi da parte del Rattlesnake per la sua qualità al microfono mentre Zayn venne ammonito da Austin che gli disse di accantonare il proprio stile di lotta che risultava troppo pericoloso per la sua incolumità. Sami non accettò il consiglio e continuò comunque a mantenere il proprio moveset inalterato fino ai giorni nostri.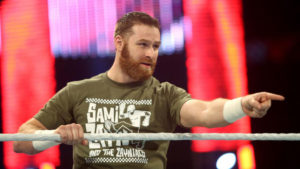 7) Zayn divenne famoso nel panorama indipendente indossando una maschera sul volto e portando il nome di El Generico. In WWE questo attire non venne sfruttato ma nel 2013 durante una puntata di NXT, Sami si presentò sotto il nome di El Local e combattè mascherato vincendo l'incontro. Il suo sfidante in quel momento fù il campione NXT di allora, Bo Dallas. Questo avvenimento fu preso dai fan come un riconoscimento da parte della WWE del passato dell'atleta, una cosa molto strana da parte della federazione.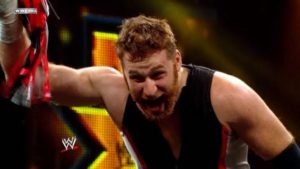 6) Sami Zayn ebbe un'ottima carriera in NXT e il coronamento di essa fu il match che disputò a NXT Takeover: R Evolution. Lui e Neville diedero vita ad un incontro spettacolare che riuscì ad ammaliare tutti. Persino il critico Dave Meltzer, di Wrestling Observer Newsletter, gli attribuì 4 ¾ stelle.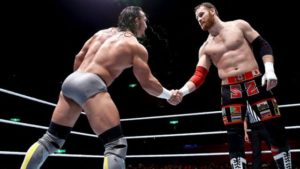 5) Durante una puntata del Podcast curato da Chris Jericho, Sami ha reso noto di aver combattuto nella sua carriera in ben 14 Paesi diversi. Canada, USA, Porto Rico, Giappone, Spagna, Germania, Inghilterra, Scozia, Irlanda, Irlanda del Nord, Romania, Bulgaria e Francia sono stati i "teatri" che hanno ospitato il talento canadese. il quattordicesimo Paese purtroppo non è noto visto che l'interessato non lo ha menzionato nell'intervista, essendoselo probabilmente dimenticato.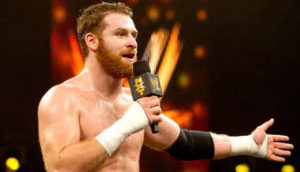 4) Zayn iniziò a comparire tra i Radar della PWI nel 2014 quando venne inserito al numero 44 della classifica, salendo di ben 24 posizioni rispetto all'anno precedente. La svolta però fu l'anno successivo quando venne introdotto nella Top 25 di questa speciale classifica che vede al suo interno i più grandi atleti del pianeta. Ventitreesima posizione e altre 21 teste superate.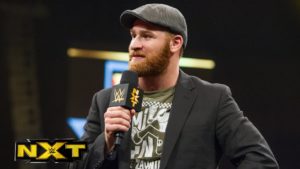 3) Nel 2011 Sami combatteva ancora in ROH e il 4 dicembre prese parte ad un 8-person Tag Team match. Il canadese faceva coppia con Charlie Haas, Eddie Edwards e Shelton Benjamin e i loro avversari furono Jay e Mark Briscoe insieme a Michael Elgin e Roderick Strong. I primi vinsero la contesa che vide il minutaggio arrivare a ben 80 minuti e 33 secondi.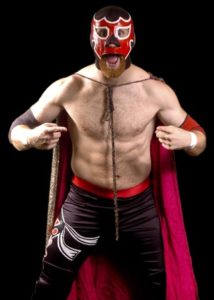 2) Sami e Kevin Owens si sfidano ormai da più di un decennio, infatti i due hanno condiviso il ring in parecchie federazioni precedenti alla WWE. ROH,PWG e tante altre compagnie hanno dato la possibilità a questi due atleti di potersi scontrare al meglio. Nel 2010 Wrestling Observer Newsletter ha premiato i due con il premio di Feud of the Year.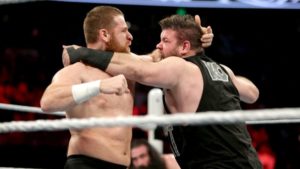 Sami segue la religione Musulmana e sa parlare fluentemente 3 lingue: Arabo, Francese e Inglese. Nel luglio del 2017, Sami ha istituito un fondo chiamato "Sami For Syria" per sostenere la società medica siriana americana.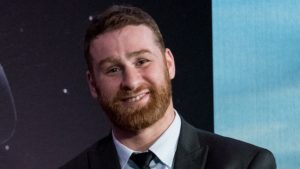 Queste erano 10 curiosità sulla vita di Sami Zayn. Ovviamente, come ben sapete, potete proporre quali wrestler analizzare in futuro su PerfectTen. Qui sotto nei commenti potete scrivere se conoscete qualche aneddoto sugli atleti già citati, non fate i timidi e partecipate alla discussione.
Con questo vi saluto e vi do appuntamento al prossimo mese, sempre qui con The Shield Of Wrestling. Stay Tuned Brothers!!