Benvenuti anzi bentornati lettori di The Shield Of Wrestling. Io sono Davide Cannilla e, come ieri per RAW ,oggi analizzeremo i punti più importanti per Smackdown Live! Iniziamo subito!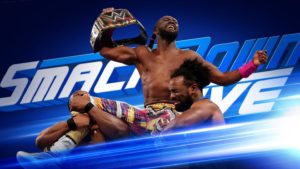 A Smackdown Live assissteremo alla celebrazione della vittoria del titolo WWE da parte di Kofi Kingston. Il primo campione africano della storia avrà molto da dire riguardo a ciò che è successo a WrestleMania, sarà nuovamente Daniel Bryan il suo sfidante?
TAG TEAM TITLES ON THE LINE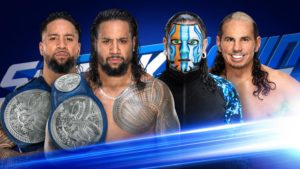 Dopo la vittoria nell'evento più importante dell'anno da parte degli Usos, i campioni hanno deciso di rimettere le cinture di coppie in gioco in un match che li vede contrapposti agli Hardy Boyz. I due fratelli riusciranno a prevalere ed a conquistare le cinture di coppia nuovamente?
SMACKDOWN LIVE È IICONICO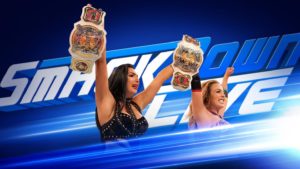 Peyton Royce e Billie Kay hanno scioccato il mondo quando a WM hanno vinto le cinture di coppia femminili. Le due adesso saranno assalite da una marea di sfidanti pronte a levarle i titoli. Nonostante questo le IIconics dovrebbero mantenere il loro regno almeno per un po'.
LACEY, I'M COMING FOR YOU
La bionda a RAW ha dato un segnale ben preciso a Becky Lynch, lei vuole la cintura…ma quale? Anche lo show blu presenterà un teatrino simile magari con un'altra sfidante e il tutto potrebbe colmare a Money In The Bank, prossimo PPV targato WWE.
DEBUTS AND RETURNS
Le puntate degli show settimanali dopo il Grandest Stage Of Them All sono di solito caratterizzate da debutti e ritorni inaspettati. Nonostante ciò, nello show vestito in rosso abbiamo assistito solo al ritorno di Sami Zayn ed al debutto di Lars Sullivan. Chi ci aspetterà a Smackdown Live?
Questi sono i punti principali da tener d'occhio durante la puntata dello show blu che si svolgerà stasera, e voi invece, cosa vi aspettate?