Benvenuti anzi bentornati lettori di The Shield Of Wrestling. Io sono Davide Cannilla e, come ieri per RAW, oggi analizzeremo i punti più importanti per l'ultimo SmackDown Live prima di WrestleMania. Iniziamo subito!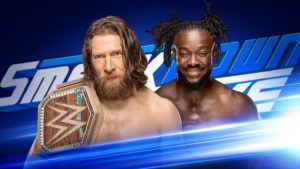 È ormai stato reso ufficiale che in quel di SmackDown Live avverrà la firma del contratto del match per il WWE Championship a WrestleMania. Daniel Bryan e Kofi Kingston riusciranno a dare spettacolo, ci sarà la solita rissa?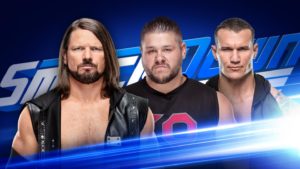 Come sappiamo ormai da qualche giorno, anche nell'odierna puntata dello show blu si terrà il Kevin Owens Show con ospiti Randy Orton & AJ Styles. Come può il prizerfighter seminare ancora più zizzania in questa faida ormai arrivata alla sua conclusione?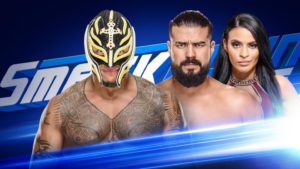 Durante lo show blu assisteremo all'ennesimo match tra Andrade, accompagnato dalla sua bellissima Zelina Vega, contro Rey Mysterio. Il primo contendente al titolo degli Stati Uniti potrebbe prendersi un vantaggio in vista di Wrestlemania o Samoa Joe si intrometterà nei suoi affari.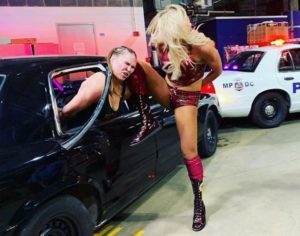 Dopo l'arresto di qualche tempo fa ai danni di Becky Lynch, questa volta a venir arrestate durante RAW sono state tutte e tre le main eventer femminili. A Smackdown Live seguiranno aggiornamenti riguardo alla questione, che si preannunciano intriganti.
Puntata che si presume abbastanza in linea alle normali puntate dello show del martedì sera. All'interno della card ci sono alcuni elementi molto curiosi, non perdetevi il nostro report in live! ….ALLA PROSSIMA